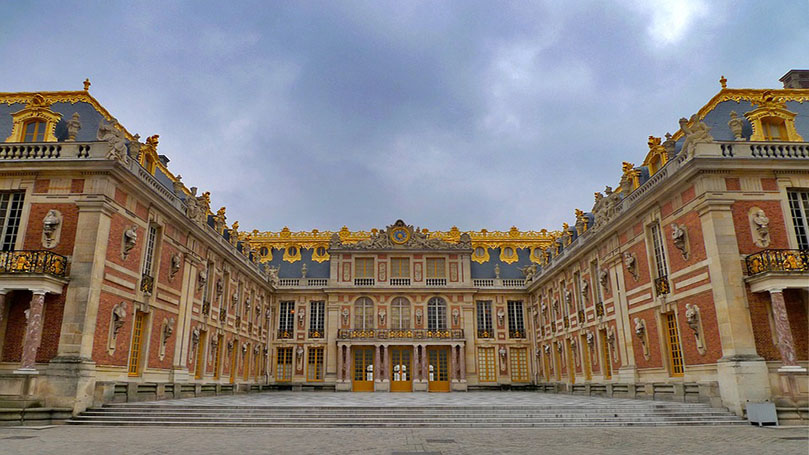 Emmanuel Macron's last-minute demand to address France's legislative assemblies on July 3 has been met with steep resistance, especially from Left and Communist lawmakers. Macron will likely use tomorrow's address to ask legislators for the authority to rewrite labor law in a sweeping series of presidential decrees—a move many see as a throwback to France's monarchist past.
The President of France is not allowed to address the legislature when it is in ordinary session—instead, he must communicate with lawmakers via messages read by a minister.  This measure was designed to enforce separation of powers and protect the independence of the legislature.  A 2008 constitutional reform does grant the president the power to convoke a Congress of lawmakers—a measure taken only twice before, most recently by François Hollande to react to the terrorist attacks of November 2015.
Elected lawmakers from the French Communist Party and from Jean-Luc Mélenchon's France Insoumise group have announced that they will boycott the address. Some moderate and conservative lawmakers considered favorable to Macron have also announced they won't attend, and figures on both sides of the aisle have criticized Macron's decision as political posturing and a slight to the Prime Minister, who is scheduled to deliver his traditional address to the legislature on July 4.
Macron's summons to Versailles to announce his political agenda has raised hackles partially because of the historical significance of the site. Versailles, chosen as the seat of power by Louis XIV, remains synonymous with absolute monarchy—a point recognized by Communist lawmakers in a joint statement:
"We will not go to Versailles to anoint the presidential monarchy. We will not go to Versailles to short-circuit the work of the Assembly…. This is not the Republic moving forward, but the Parliament brought to heel."
Historical symbolism aside, Macron's own announcements have stoked fears of a presidential power-grab.  Presidential powers an ongoing constitutional question in France (much as they are in the United States), and Macron has made it clear in his writings that he supports an expansive interpretation of the president's role.  During his campaign, he declared that he would use presidential decrees to "simplify" French labor law and "decentralize" negotiations.
In the mouth a former investment banker like Macron, "simplification" of labor law is a code word for tipping the balance of power even farther against organized labor, undercutting job security, giving firms greater control over hours and conditions, and allowing companies to negotiate firm-wide contracts with minority unions.
These reforms, which Macron has been pursuing since his tenure as Minister of the Economy under François Hollande, have already been the object of undemocratic maneuvering.
When presented in 2015, they were met with massive strikes and protests.  Hollande's government was eventually able to pass a mitigated version of the infamous "Work Law," but only by invoking a rarely used constitutional power that allows the government to force legislation through the National Assembly without deliberation or a vote.
Now, Macron plans to ask the legislature for a loi d'habilitation [enabling law] giving him the power to rewrite labor law by presidential decree, bypassing the legislative process entirely.  For Jean-Luc Mélenchon, Macron is "crossing a threshold" toward autocratic rule.
Marie-George Buffet, a Communist MP representing a diverse, working class district in Paris's northern suburbs, put it more bluntly:
"President Macron seems to like the palace at Versailles! He recently met with President Putin there, and maybe he'll invite President Trump over for dinner after the Bastille Day parade. All three of them dream of being kings."
Image:  The Palace of Versailles, where King Louis XIV moved the seat of government in 1682 (Creative Commons)