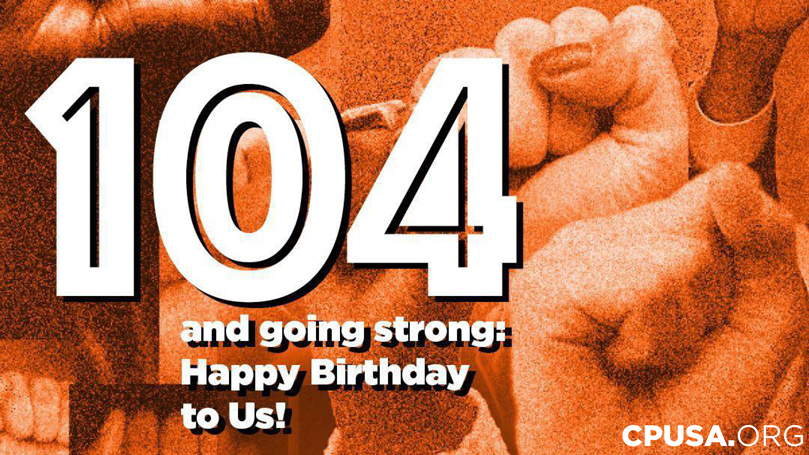 Tune in for a report back on the 60th anniversary March on Washington.
Cruel and anti-democratic policies at the border and practiced by ICE are creating a humanitarian crisis and represent an attack on all of us. What must be done to protect and expand immigrant rights?
And what about the environment? CP clubs are mobilizing to march in NYC on September 17th with the mass pro-environment majority. Join us!
The Communist Party USA turns 104 this September 1st! What are a few things that stand out in the history of the CPUSA?
Image: CPUSA
Comments