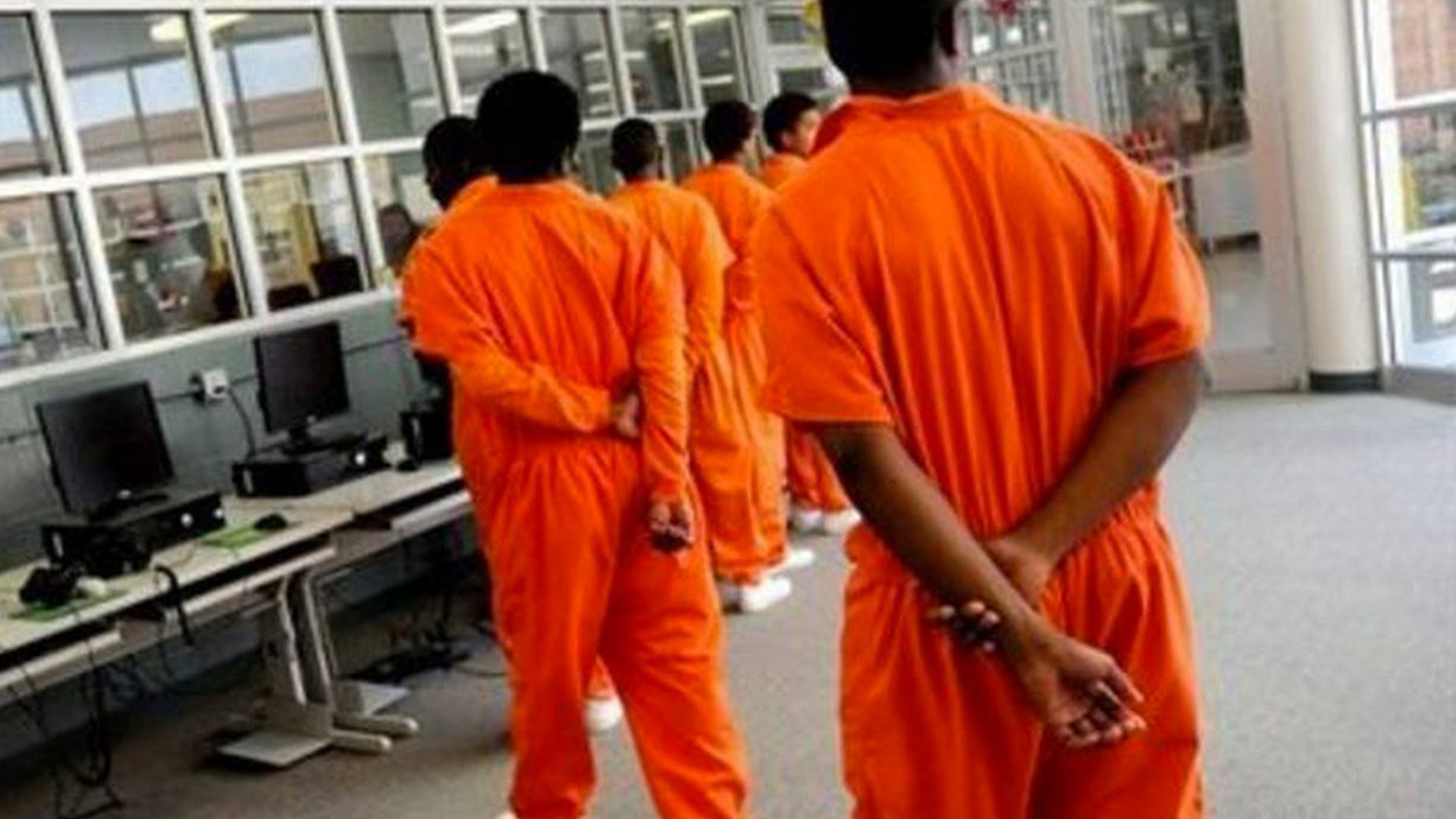 Nearly 2.2 million people languish in cramped, dank prison cells across the U.S. With 5% of the world's population, the U.S. maintains 25% of the world's incarcerated, many in private for-profit prisons. Mass incarceration is increasingly recognized as ineffectual, unsustainable, unjust and immoral.
Protests against the police murder of African Americans, mass incarceration, the "privatization of punishment" and the conditions that fuel community violence have swept the country the past 3 years. This has fueled the rise to the Black Lives Matter and other mass movements, contributing to shifting public opinion, challenging white supremacy and inspiring a new generation of activists.
This is the starting point for an online presentation and discussion entitled, "Mass Incarceration and Black Youth: Countering the narrative of criminalization" led by Prof. Prince White on Sunday, March 26, 8 pm eastern.
The discussion is part of the 2017 Spring Marxist Series hosted by People's World and Communist Party USA Ed. Department
White's presentation draws on the work of Michelle Alexander and her seminal work, "The New Jim Crow." It will examine the school to prison pipeline, the treatment of youth as adults in the criminal (in)justice system and efforts to counter criminalization of youth of color.
Prof. White is program and policy campaign coordinator at Urban Peace Movement (UPM) based in Oakland, California and has been intimately involved with organizing campaigns opening up jobs for formerly incarcerated youth of color.
The UPM builds youth leadership in Oakland to transform the culture and social conditions that lead to community violence and mass incarceration in communities of color.
Mass incarceration is an intractable crisis. The solution involves radical economic, political changes, restoring rights including to vote and ending institutional racism embedded throughout the criminal justice and judicial system.
"We all lose when we shut out thousands of people from being part of our economy," White told a rally in Alameda County last fall. The protest called on the county to fulfill its promise to provide jobs for formerly incarcerated people.
White is also a leader of the Justice Reinvestment Coalition. He studied mass communication and media studies at Howard University and is a Former Fellow at the Annenberg Honors Program there.
You can register for the webinar here. Suggested readings are "The New Jim Crow" and "Repairing the Breach: A Brief History of Youth of Color in the Justice System."
Comments