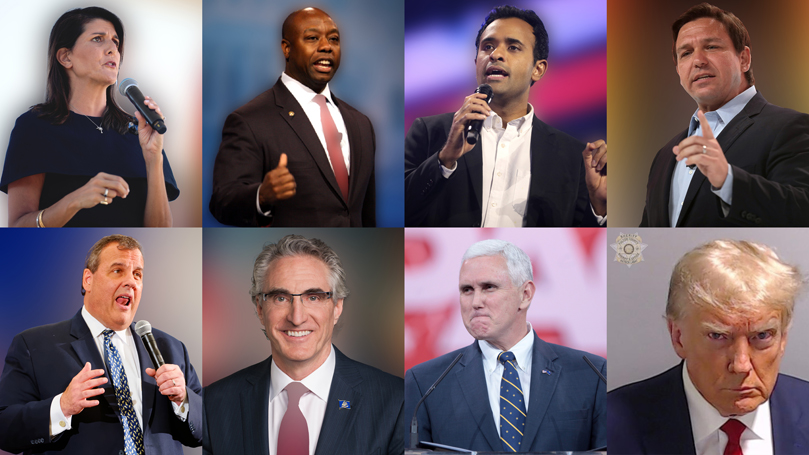 Is the GOP a fascist party? It's hard to say who made the ugliest comments on the GOP debate stage. What's the best working-class counter to the far-right's divisive false populism?
Teamsters members voted overwhelmingly to accept the contract negotiated with UPS. While some losses were felt by part-timers, two-tier was eliminated, among other important victories. Was it a big win overall? What does it mean for the UAW's fight with the Big Three?
As homes burned to the ground in the former capital of Hawaii, and many were killed by the terrible fires, real-estate speculators saw the disaster as a business opportunity. What can be done to end the abuse?
Mailbag: If the goal of communism is a moneyless and classless society, how would people be convinced to have jobs such as a sewer treatment plant worker or garbage collector?
Image: Nikki Haley by Gage Skidmore (CC BY-SA 2.0) / Tim Scott by Gage Skidmore (CC BY-SA 2.0) / Vivek Ramaswamy by Gage Skidmore (CC BY-SA 2.0) / Ron DeSantis by Gage Skidmore (CC BY-SA 2.0) / Governor of New Jersey Chris Christie at FITN in Nashua, NH by Michael Vadon (CC BY-SA 4.0) / Governor Doug Burgum by Office of the Governor, State of North Dakota (CC BY-SA 4.0) / Mike Pence by Gage Skidmore (CC BY-SA 2.0) / Trump mug shot by Fulton County Sheriff's Office
Comments
Related Party Voices Articles