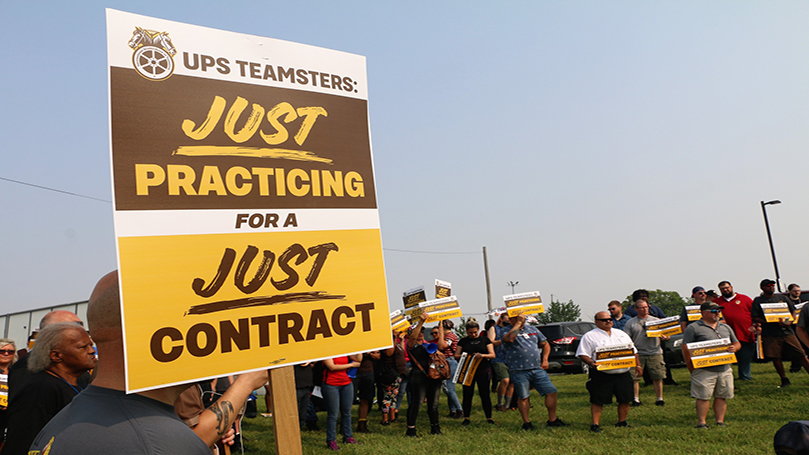 Some thoughts on what the Fourth of July means to us. Should we even celebrate?
After making backward decisions on student loans and affirmative action in college admissions, the U.S. Supreme Court continues the trend of taking astroturf cases and siding with the Right: business owners are now allowed to refuse service to LGBTQ persons. Can the Court be reformed?
With negotiations between the UPS and workers breaking down, the Teamsters may go out on strike. The Teamsters are engaging in practice pickets for what may be the largest private-sector strike since the 1950s. How can we support strikes and build community-labor unity?
Mailbag question: An anarchist is thinking of joining the Party. Would they be welcome?
Image: Teamsters in a practice picket. Teamsters Facebook.

Comments