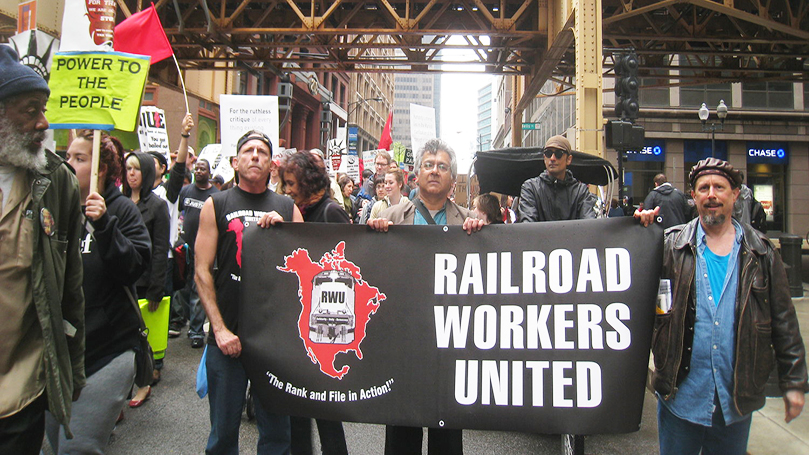 Congress and Biden throw railroad workers under the train while the rail companies reap massive profits. The Oath Keepers leader is convicted of seditious conspiracy. And voting in Georgia has begun: how will new voter-suppression laws impact the outcome of the Senate race?
Plus the Mailbag Question: When did the CPUSA start supporting gay marriage?
Image: Railroad Workers United (Facebook).
Comments
Related Party Voices Articles