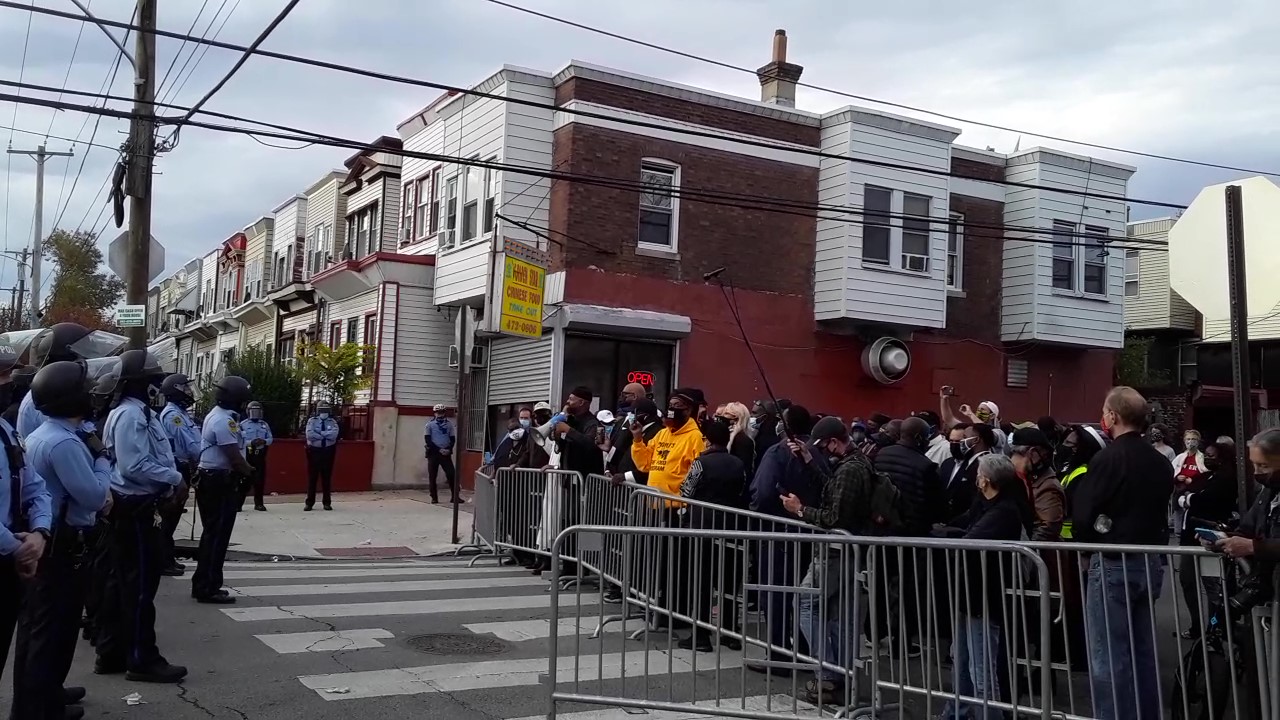 The Communist Party of Eastern Pennsylvania and Delaware condemns in the strongest terms the police killing of Walter Wallace Jr. in West Philadelphia on October 26. Mr. Wallace, as a cellphone video appears to show, had a knife but no gun and was several feet away when officers shot him at least eight times. He was known to have mental health issues, and the family had called for emergency assistance. The police arrived first, and the EMT never arrived. His mother and other family members and neighbors were present and urging the officers not to respond with deadly force.
We want to extend our deepest condolences to the members of Mr. Wallace's family, who have steadfastly supported peaceful, not violent, protest.
This incident exposes much that is wrong with our city's apparatus for helping and protecting its citizens. Following years of funding cuts for community and mental health services, but not for police, our city is ill prepared to provide support for citizens who need it urgently. The authorities are, apparently, limited to responding to emergency situations with weapons and force rather than having a range of responses ready.
The killing of Mr. Wallace is an especially stark reminder that, after years of effort and struggle by so many of our citizens, the basic changes we need have not yet been attained. The citizens of Philadelphia have worked tirelessly through the electoral process and have succeeded in electing a more responsive City Council, which has been moved to consider bills restricting the most violent police tactics. The citizens of Philadelphia have marched and demonstrated against these most threatening tactics, which have been directed primarily against communities where Black and brown people live.
But the events in West Philadelphia this past week cry out for renewed commitment to that struggle! We have boundless confidence in the people of our great city and in their ability and their determination to carry that struggle forward in these challenging times.
Move the money; fund human needs and community support services!
Democratize the police!
Establish a Civilian Control Board with power!
Train all police in appropriate responses and de-escalation, not simply "shoot to kill"!
Image: Communist Party of Eastern Pennsylvania and Delaware
Comments