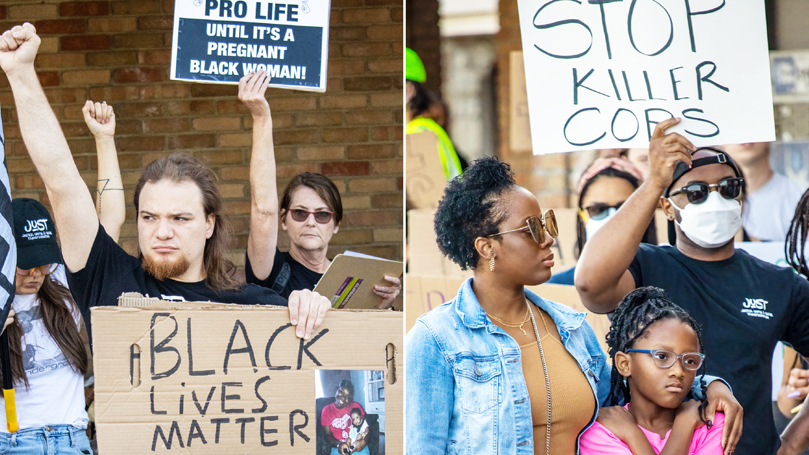 The Italian Communist leader Antonio Gramsci argued that in the advanced capitalist countries, the struggle for power is indirect, requiring a number of different strategies to win the battle for democracy and take state power. Protracted struggles against the extreme-right are taking place in the U.S. and around the world in many different forms.
In this context, what should we make of the RICO (racketeering) charges brought against Trump — and subsequently against Cop City protesters in Atlanta, GA? What's the difference between efforts on the right to destroy the "administrative state," and struggles taking place to establish democratic control over the police or other state functions?
Showing again the need for new democratic instutions to control policing, Ohio CP leader Anita Waters discusses the August 24th murder of Ta'Kiya Young, a Black 21-year-old mother of two, with one on the way, by an unnamed police officer in Columbus, OH.
UAW is gearing up for a possible strike against the "Big Three" auto companies. What key issues are involved in this fight? Get ready to join the picket lines!
Plus, CPUSA members will be joining tens of thousands in NYC for a national climate action in NYC at 1pm on Sunday, September 17th.
Mailbag: Why do you feel communism would better serve the middle and lower classes? While I absolutely loathe the two-party system we have now, I'm not convinced communism would be better. I'm not seeing any clear messaging on how your mission would keep us safer from those who continue to corrupt and bleed our country.
Image: People protest against the murder of Takiya Young, photos 1 and 2 by Paul (unless labeled Cathy!) (CC BY 2.0) /
Comments