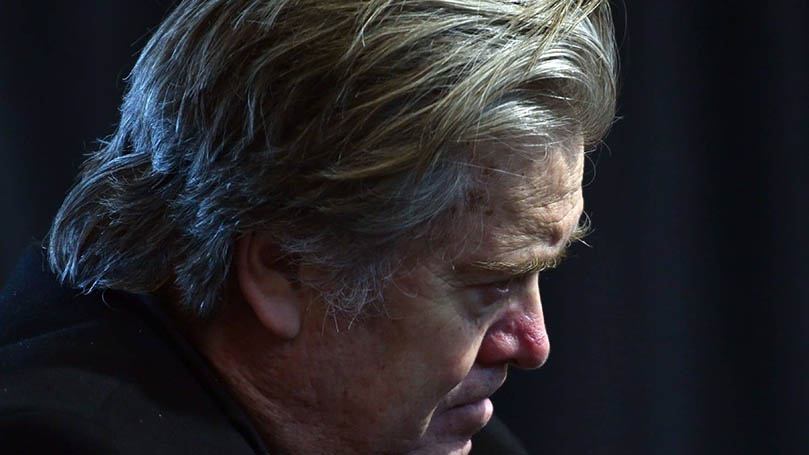 It's a good thing that Stephen K. Bannon, the extreme right provocateur and former Trump White House strategist, has been deposed from his post as chairman of the alt-right (read neo-Nazi and extreme right) Breitbart News. Bannon was forced to step down after pressure from the Trump administration and the website's main financial backer, hedge fund billionaire Rebekah Mercer.
The former CEO of Trump's presidential campaign, Bannon, ran afoul of his commander-in-chief after remarkably accusing Donald Trump, Jr., Paul Manafort, and others of treason resulting from the infamous Trump Tower meeting with Russians purporting to have dirt incriminating Hillary Clinton.
Bannon's spectacular downfall is a significant setback and part of a larger pattern of reversals for Breitbart and the other far-right and fascist-tinged big business forces he represents. Recall that early in the heady days of the Trump administration he, along with Stephen Miller, Attorney General Jeff Sessions' former protégé, were responsible for drafting the series of executive orders on immigration and other measures aimed at "deconstructing the administrative state" that threw the country into turmoil. Read more.
Image: Facebook
Comments