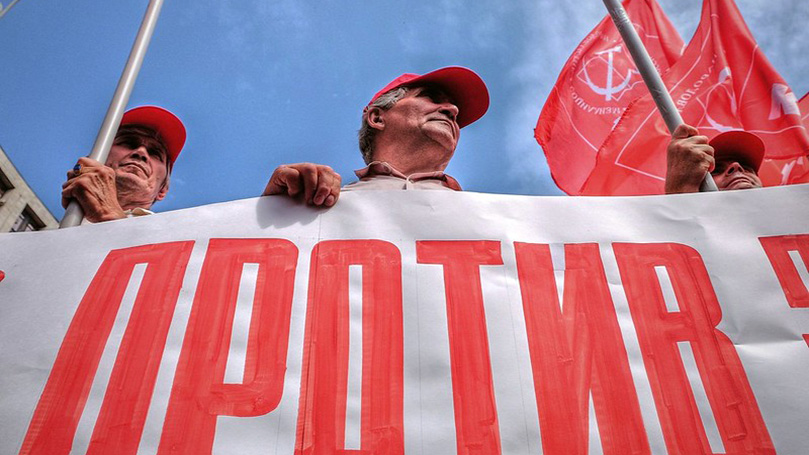 Almost 75 years after the greatest step forward in human history, the Soviet Union collapsed as if termites had silently eaten its foundations. Twelve states in all fell to counter-revolution in the 1980s and early 1990s, from Albania to Yugoslavia, Poland to Mongolia. How could this happen? This two-part series tries to place the defeats in a global class and historical context, and to draw lessons so the international working class movement can emerge stronger, as it did from the lessons of the defeat of the Paris Commune. These presentations draw from efforts over the past 18 years in China to identify and address the weaknesses that made these defeats possible.
Presenter: Wah'di Halabi
Image: Vladimir, Varfolomeev, Communist rally against pension reform. Creative Commons (BY-NC 2.0).
Comments