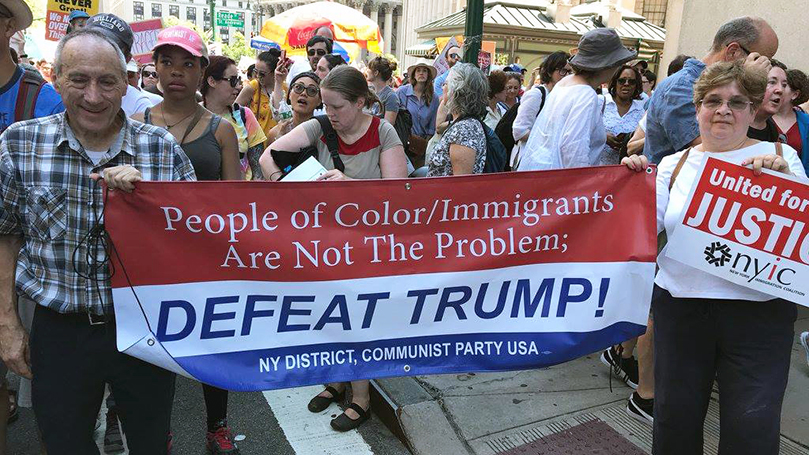 The radicalization process in the U.S. is deepening. Along with a critique Trump, capitalism and neo-liberal nationalism is the growth of a huge interest in socialism. Nearly half of millennials in poll after poll favor the socialist alternative.
On the other hand the working class and people can't wait until a socialist future for solutions to today's problems. How does one get from here to there? And part of getting there is building a independent working-class revolutionary political party that is guided by Leninist science.
In many cases the only thing standing between the party that's needed and the party that presently exists is asking people to join. What works? What doesn't? Where and how should people be asked? How do we combine face-to-face recruiting with social media activity? Bernard Sampson from Houston conducts a webinar on this subject outlining his club's experiences in building a party club of 250 members. As the saying goes: "If you can do it in Houston, you can do it anywhere." You don't want to miss this session!
Photo: Chris Butters
Comments