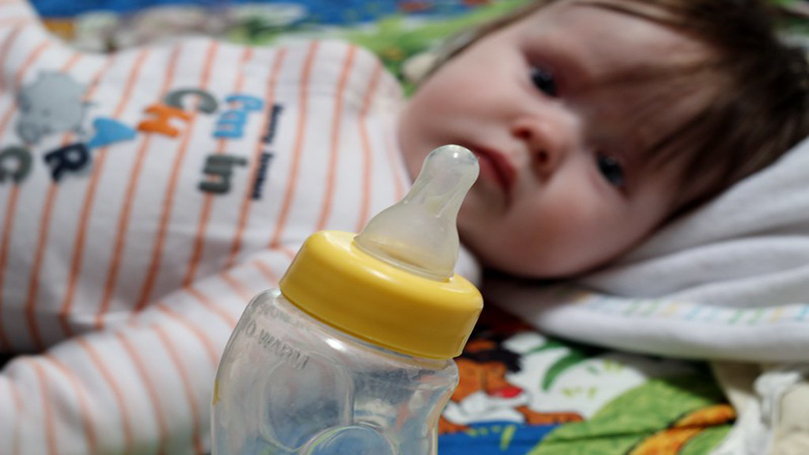 The shortage of infant formula in the U.S. is a catastrophe. Already strained by ongoing supply chain disruptions, domestic formula production was dramatically reduced following the February 17 announcement that the FDA was closing production of the Abbott Nutrition plant at Sturgis, Michigan, due to suspected associations with multiple cases of bacterial infection in infants who had consumed formula produced at that plant. At least two infants have died as a result of these infections, and the FDA has identified multiple serious violations of sanitation procedures at the plant.
Abbott Nutrition is the largest single producer of infant formula in the United States, accounting for over 40% of market share with its Similac brand infant formulas. Nearly all powdered infant formula produced at the Sturgis plant since at least 2020 has been recalled. The plant, one of only two sites in the U.S. capable of manufacturing Abbott's powdered formulas, is scheduled to restart operations in early June.
To address the catastrophe, President Biden enacted the Defense Production Act with minimal Republican support in mid-May. In the House of Representatives 192 Republicans voted against the Infant Formula Supplemental Appropriations Act, which will ease the shortage. The president has enlisted the United States Air Force to deliver medical-grade formula from Europe to the U.S.
At first there did not seem to be a centralized plan to deal with the situation. Individual groups had set up on-line systems to find formula and get it to those who need it. Some lactating mothers who have been participating in co-ops which supply breast milk to long-standing breast milk "banks" have increased their contributions.
In the meantime, parents have been strongly advised not to use the recipes for formulas previously recommended by Dr. Benjamin Spock and others back in the days when parents (mainly mothers) boiled bottles and mixed formulas at home.
It might seem that more U.S. mothers should be encouraged to breastfeed to avoid being left without formula for their infants in the future, especially since mother's milk is the perfect food for human babies. However, not every mother can or wants to breastfeed and should not be compelled or shamed into doing so. Some women — trans women or those who have had breast surgery, for example — cannot breastfeed. Unless they have experience with breastfeeding, women and trans men who give birth often need lactation consultants to assist them. However, these specialists aren't always available.
Those with no other sources of income must usually forgo breastfeeding to return to work after delivery. Breastfeeding is work, and very rewarding work, but work nonetheless.  It's a job that requires the mother to be available 24 hours a day. Finally, breastfeeding is not free! Extra calories must be consumed, and those calories have to be paid for at the supermarket.
Marshaling government forces through the Defense Production Act and mobilizing nursing mothers willing to donate breast milk are temporary solutions. What really needs to happen is to create a system that supports parents by incorporating better prenatal care, child care, and, perhaps most important, universal parental leave.
Whether or not they breastfeed, all new parents need paid maternity leave. Many countries provide maternity leave before birth and for up to a year after. It is often paid, but not always fully so. Bulgaria is deemed to have the best maternity leave: 410 days (it can start before birth) at 90% pay! Some countries give fathers paid paternity leave. Women in much of the world are supported in ways that mothers in the U.S. can only dream of.  Only eight states and the District of Columbia provide publicly funded maternity leave. Some companies offer varying degrees of coverage. Individual contracts sometimes include maternity leave clauses. However, U.S. women and their families generally are on their own. Returning to work immediately after giving birth and leaving the hospital is not unheard of in the U.S.
Long overdue is a system that supports workers and their families. We need a workers' bill of rights that includes paid maternity leave, parental leave, and paid sick leave. It should also guarantee a 30-hour work week;  six weeks of paid vacation (as most Europeans have); single-payer health care for all, that is, free at the point of delivery; a minimum wage that will support a family; fully funded excellent public education (day care through college); and affordable housing.
A bill of rights won't completely prevent catastrophic events. However, having these rights will make communities and families more resilient when the unpredictable occurs.
The real solution to putting workers and their needs ahead of all else is socialism!
Image:  Bradley Gordon (CC BY 2.0).
Comments