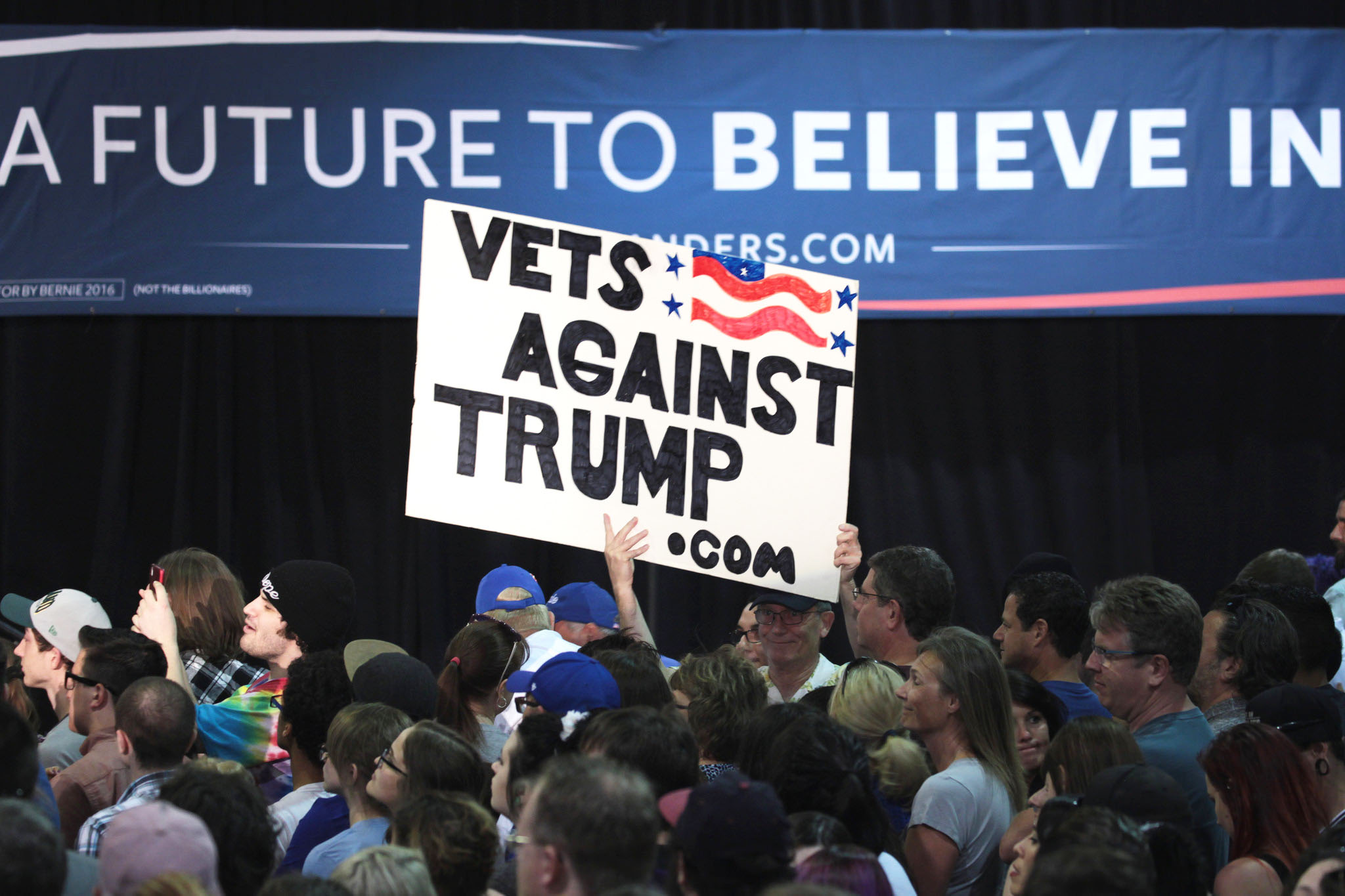 Orlando
The  horrendous hate crime slaughter at Pulse in Orlando against the LGBTQ community, committed during Gay Pride month, touches our whole country and the world.  Across the nation are expressions of unity including vigils rejecting hate, blood donations and financial contributions, and petitions to ban assault rifles.
This is now a major issue in Congress, where a filibuster was carried out in the U.S. Senate to get votes on gun control measures, and in the presidential elections.
Donald Trump went too far with his hateful extremism even for some Republican leaders. Paul Ryan and Lindsay Graham disassociated themselves from Trump's statement which blamed "radical Islamic terrorism," calling for a ban on immigration of Muslims and questioning President Barack Obama's loyalties.  Former Republican Senator Larry Pressler replied, "this election is starting to sound like the (pre-Hitler) general elections in Germany," and is "a very dangerous time."  President Obama also spoke out saying Trump betrays the values America stands for.
This further indication of divisions within the Republicans underscores the possibility to take back the Senate from the extremist Republicans and make big gains in the House. In the name of those whose lives were lost at the Pulse, the urgency is there to turn out a massive vote in November.
 Final primary
The presidential primary season is now completed, with Hillary Clinton prevailing in Washington, DC.
Also yesterday, state primaries were held in Nevada.  Catherine Cortez Masto won in the Democratic primary to fill the seat being vacated by Sen. Harry Reid.  She would be the first Latina woman elected to the Senate.  Unfortunately progressive Lucy Flores did not make it through the Democratic primary in the fourth Congressional District.
 Unity process
The unity process is now underway with the immediate goal to defeat Donald Trump.  It was great that Bernie Sanders met with President Obama, and came out smiling and chatting in front of the media.  Sanders also met with Harry Reid, and with Hillary Clinton for an hour and a half.  On Thursday night, he live streamed a conference call with supporters that will be an important start to the new phase of the campaign. Obama's endorsement, Elizabeth Warren's endorsement, and  Sen. Jeff Merkley's endorsement of Hillary Clinton begin to bring things together and develop the coalition needed to win.
Bernie Sander's message has been positive and consistent.  He reminds of the huge support beyond any expectations achieved in just one year, not about a candidate but about building a progressive movement ongoing.  He makes it clear that the  immediate task is to defeat Trump, and then ongoing to transform our country to strengthen democracy and prioritize the needs of ordinary working people. He is representing the issues that brought forward 12 million plus voters and over 1800 delegates to the Democratic National Convention where the focus is expected to be on opening up the rules and bringing in new voters and adopting a progressive platform to make that possible. Rep. Keith Ellison, one of the five appointed by Sanders to the platform committee, the  Working Families Party  and other allies are requesting participation in the public input process for the platform at four hearings or online, and through responding to online surveys.
Next phase of campaign
Without doubt, the results of this campaign cannot be taken for granted.  It will be a dangerous, hard fought, close battle.  It will also be a battle with great possibilities and opportunities.  It is a time for all hands on deck from now through November.  We should start now mobilizing people and getting out our approach to convince all our members and those around us of the urgency of this election.
We put this election into the context of our long term strategic goal to defeat the extreme right wing and to move onto the offensive for people v corporations.  This strategic goal is intensified by the proto-fascist Trump who uses hate, fear, racism and bigotry to split and divide with the goal of aiding the super rich and corporations. and undermining democracy. This reality informs our argumentation and our work and priorities.
We have to bring forward what Trump represents and bring forward how to organize and win on the  issues of campaign finance, voting rights, free higher education, healthcare for all, comprehensive immigration reform, and foreign policy based on diplomacy not war.  A President Trump would repress unions and peoples organizations, and continue to sow disunity and racism and bigotry.
The AFL CIO  is offering strategic leadership in this regard.  An internal poll of union members showed that overall 20% support Trump, and among white union members 33% support Trump.
The Connecticut AFL CIO  political convention last week was devoted to a discussion of how to engage members and other working-class voters influenced by Trump, based on preliminary door knocking in swing vote states especially among white union members.  They learned that the most effective way to change minds was by first emphasizing the facts of how Trump is anti-union, anti-worker and thinks the minimum wage is too high; then showing how racism and anti-immigrant bashing is actually an attack on all workers.
Three excellent Labor 16 fliers have the same headline across the top — Donald Trump: Dangerous. Divisive. Unfit to be President.  They show the comments of three union members on each topic: An outsourcing, union-busting hypocrite; An insult to working women;  Another rich businessman who doesn't care about working people.
The launch of AFL CIO door knocking in eight cities in Ohio last weekend focused on the TPP, but is expected to broaden in approach soon.
The last Political Action Commission meeting discussed the challenges before us in winning over supporters of Bernie Sanders, especially those who may be inexperienced and first time involved or those who are not thinking strategically.  An example was given of some hard working volunteers so angry at AP calling the race before the California primary saying they would sit it out.  Or another example of voters in California saying since their state will vote Democratic anyway they feel free to vote for the Green Party candidate Jill Stein since they don't agree with Hillary Clinton. Still another example are  the Bernie or Bust folks who want to form a new third party now.
Objectively, a stay at home vote or a vote for a third party in this chose and dangerous election is really a vote for Trump.  Some of the approaches that have been found to be impactful in these conversations include:
— Show how dangerous Trump is to people's rights, worker's rights and democracy.   If Trump wins we can be living in scary place overnight. A Trump victory would be seen as a mandate on the violent, white supremacist culture.
—  Show how he uses racism and bigotry to split and divide.  The fact that the centrality of racism is now understood by many more constituencies means that this is a crossroads for our country to be able to progress.
— Also be forthright about the contradictions with Hillary Clinton, on the one hand the first woman and moving to more progressive positions, on the other hand a foreign policy to the right of Obama that embraces regime change.  It can be argued that the force of the political revolution will be diminished or crushed under Trump.  But this force can be continued and grow by pushing not only before the election but afterward with a President Hillary Clinton as well.  If we and the unfolding movement work properly going up to November, the possibilities will be stronger and larger for new gains post November
 Commission
The Political Action Commission is preparing some concrete ideas for action for clubs and individuals starting this summer and continuing to election day.  This would include collaborating with Labor 2016 and Working America, and major voter registration and education efforts, joining with others.  In St. Louis Missouri a  wonderful voter registration campaign has already been launched with the goal of 500 new voters in four election districts surrounding their building.
As part of the action plan we are preparing literature to spread online as well as to prepare in print which can inform memes and other social media creativity.  These include: the People's World  promo card to use with voter registration that is already available; Handy Guide to Capitalism, Socialism and Democracy for which a larger printing is needed; Immigration Myths and Reality which is being updated and should be available bi-lingual in July; and a brochure exposing Trump and calling to Get out the Vote.  To get our message out it is important that we have printed literature to hand to people at demonstrations, union meetings, etc. to play our role in this election cycle and producing a larger peoples movement.
Also as part of the action plan is encouraging local coverage in People's World and sharing election stories, and helping districts update their online connection where needed.
We are also working with the Education Commission on webinars – one on immigration; one on strategy and tactics (around labor day).
Comments