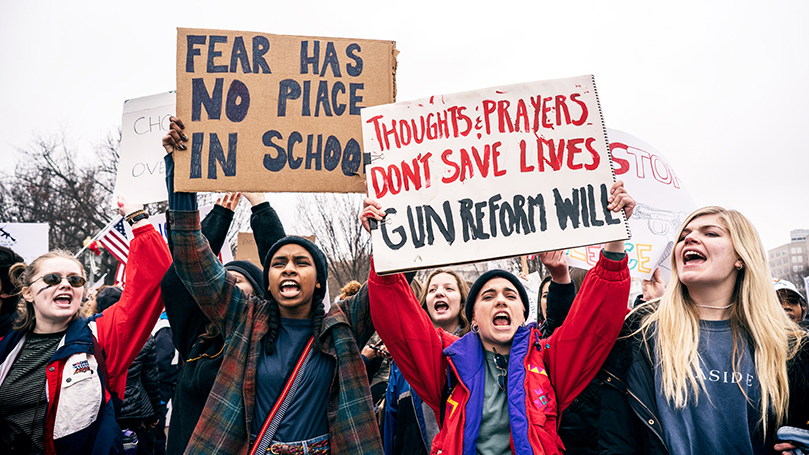 We the Young Communist League and New Elm City Dream of New Haven, Connecticut stand in solidarity with the students of Parkland, Florida.  We offer our condolences for the loss of your friends and teachers, and for the loss of peace in your community. This could have happened to any of us.  We are with you in the nationwide movement to unite youth against violence.
We have been marching in New Haven for many years to end violence in our city.  The majority of high school students in New Haven have lost a friend to gun violence.  This fact is a mass killing in itself. Our marches are not only to end shootings, but also to fight for jobs for youth and jobs for all.  Our most recent march on Sunday, February 25th was part of our annual Black History Month celebration. We highlighted the crisis of murders of black and brown youth in our community, and the crisis of joblessness that leads to violence.  Low regulation and availability of guns benefits the National Rifle Association and is part of the systematic killing of black and brown youth.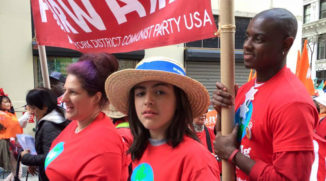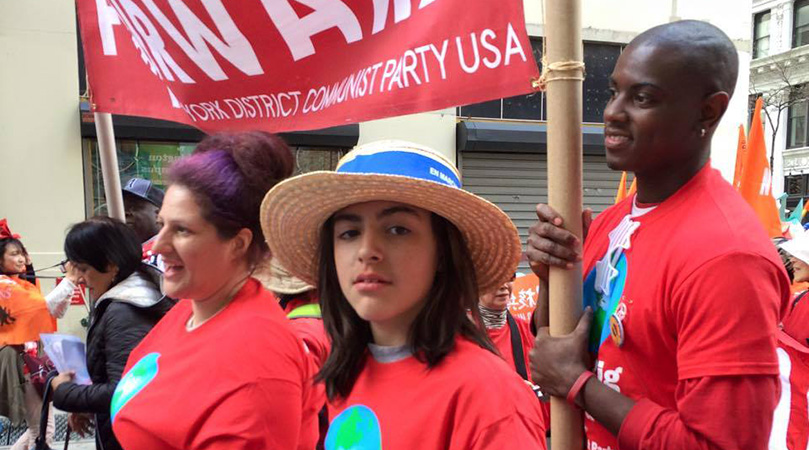 We are drawing inspiration from the Parkland youth and their national mobilization.  We stand in solidarity with every Parkland student who has called on all people to register to vote.  We too call on all elected officials and candidates to cut their ties with the NRA, and urge voters to unseat any politician that fails to do so.  Militarizing schools by giving teachers guns is a further attack on students and public education. This proposal only comes from leaders interested in increasing the NRA's profits.
Please join the national student walkout on March 14th.   Please join the national March for our Lives on March 24th.
Our struggle is your struggle.  We mourn with you. We will fight alongside you.  Let's make gun violence permanent history in every community across our country.
In solidarity,
Young Communist League
New Elm City Dream
New Haven, Connecticut
Comments
Related Party Voices Articles