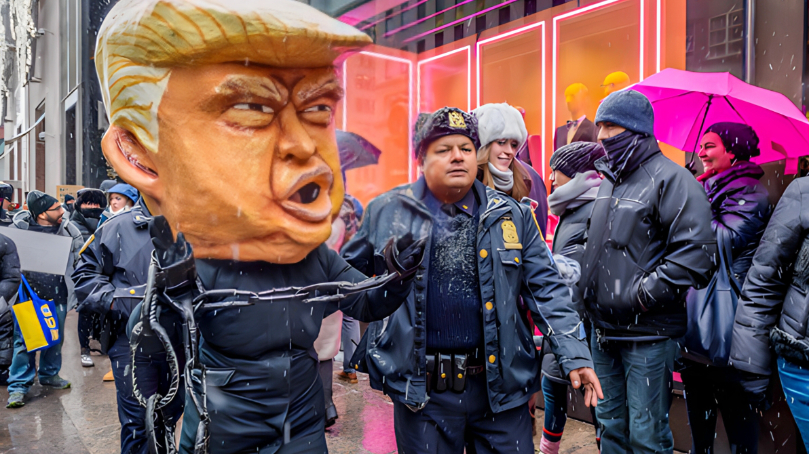 Trump's indictment — what are the political implications?
Another horrific shooting in Nashville, TN. What's behind the epidemic of gun violence in the U.S.?
Workers rising up! Sen. Bernie Sanders skewers Starbucks' former CEO Howard Schultz for illegal union-busting tactics, and LA school support staff won a new contract with community support after a 3-day strike.
People's World is behind its $125,000 goal by May Day, but its reporting is by no means behind. It's time to step up our efforts to keep the Communist, working-class and people's press alive.
Image: Arrest Trump in NYC by Backbone Campaign (CC BY 2.0)
Comments