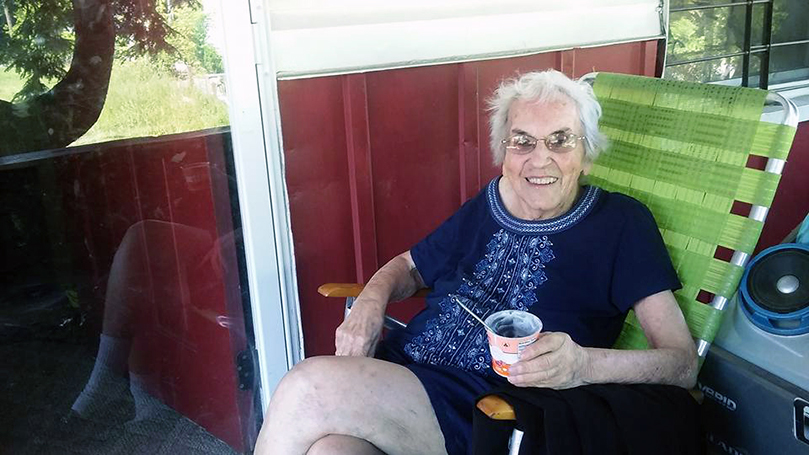 Our mother loved flowers. Black eyed Susan's were her favorites. There wasn't a time we'd pass some that she didn't stop and say, "Joey, there go some Black Eyed Susan's. Dee Dee loves them and so do I."
Dede is our sister.  It was a special thing and bond they shared.
You know, as much as mom  loved flowers, she hated guns even more. There wasn't a time, she'd see one that she didn't stop and express her disgust. "Joey I just have no use for them," she'd say. "There's got to be a better way."
This was a particular problem when we were children: No toy guns or GI Joe's under our Christmas tree. "But mom, Monte got a toy rifle."  "Well that's okay with Monte's mother but it's not okay with me."
And don't even try to watch a Western, or police or FBI drama. "Not in MY HOUSE" she'd say.
Looking back on it, I understand now  that it was the culture of violence that she was protesting and hoping to protect her loved ones from. But tell that to an 8-year old wanting nothing more than to go out and play shoot-em-up-bang-bang-you're-dead with our neighborhood friends.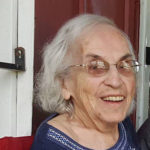 I make this point this afternoon, in order to say that mom would have jumped for joy at the demonstrations against gun violence taking place all over the country today, led by our students. And you can bet that if mom were alive she'd be on the front-line in support of their just demands. This advocacy of peace was something mom inherited from her parents, Jewish emigrants, who, after passing through Ellis Island, worked in the New York garment industry, married and gave birth to a single child first named Rachel, and then Roslyn. Mom particularly followed her mother, who consorted with Greenwich Village radicals, anarchists, artists, socialists and communists.
Mom, ever the loving daughter, followed in her mother's footsteps. As a high school student mom delighted in participating in New York's famous May Day parades. She loved May Day so much, that she'd march with her friend Elaine a few blocks and then get on the subway and go  back to Union Square and march again a few blocks and then they'd leave the march and get back on the subway, go back downtown and do it again! Talk about a love of labor and marching supreme!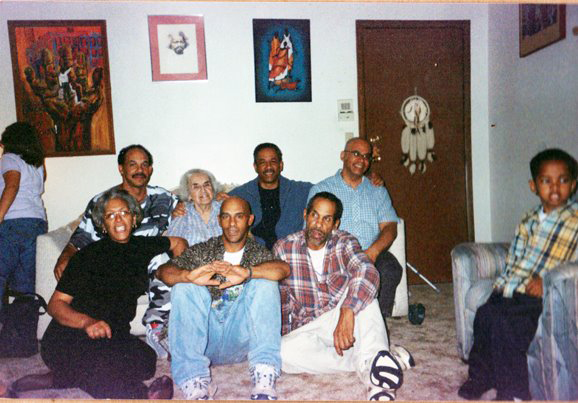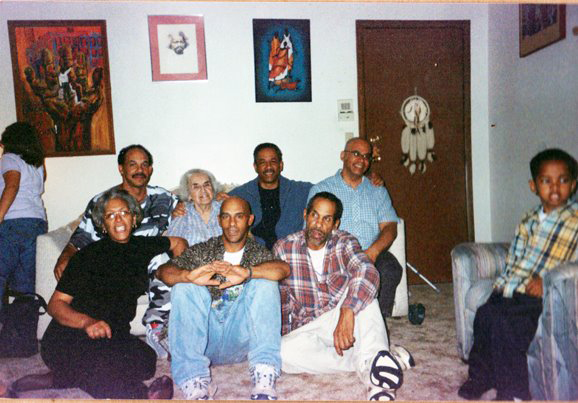 In fact this love of labor led mom after World War II to move to Youngstown. She arrived in the middle of a snow storm, but quickly warmed up to our town's politics and got involved in the effort to desegregate Southside swimming pool – it was for whites only back then. This is where she met my Dad, Joe Sims, an ex-boxer and steelworker. And as the story goes, she was  very impressed by Dad's left hook, as they fought their way in and out of the pool. Or maybe she was impressed sometime later when Grandma told my Dad, "Joe, Roz has just been arrested at Stop Five for passing out leaflets to the steelworkers, I want you to get her out of jail now!"
Well, whether it was the jailhouse meeting or swimming pool, we'll never know, but what we do know is that they fell in love,  married, and had six children, raising them on the Southside, and got involved in community and local politics.
And you name it, they were involved in it: the PTA and better schools, dignity and rights for welfare recipients, strike support, civil rights, the fight against the Vietnam War, the fight to reopen the mills; where there was a struggle, you'd find Roz Sims.
Mom's politics were community politics, union politics, working-class politics, and let's name it, Marxist politics, a politics that saw in unity the strongest and greatest weapon in the hands of people in the fight for social justice.
Mom was a fighter, an organizer, a teacher, a leader, a mother, a neighbor, a friend, a comrade; she was outspoken, courageous, timid, modest, unassuming, devoted, committed, and on top of it all, she had the greatest smile.  And now she's gone.
But she lives on in the students marching, in the #metoo movement and in the thousands of women interested in running for office, outraged at Trump viciousness and rightfully so.  And that's where you'll find her, on every picket line, in every strike, in every voting booth, in every act of peace, every step towards unity, every sign of solidarity  – in every black eyed Susan shining, the sun, light and love.
Eulogy by Joe Sims delivered March 24, Youngstown Ohio.
Comments