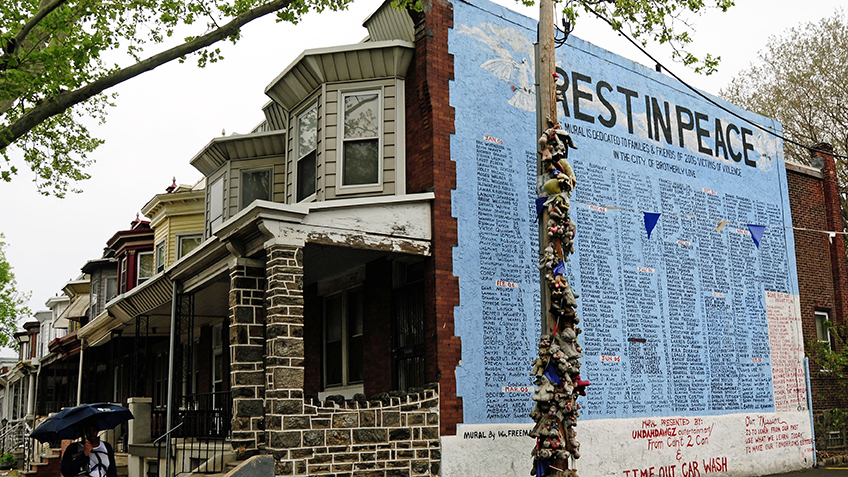 The following is a statement issued by the Eastern Pennsylvania & Delaware District of the Communist Party USA
How do we end the epidemic of gun violence on the streets of our cities?
By buying back guns from people who have decided they no longer want them?
By providing recreational activities for kids whose parents have the time and energy to give them loving attention?
By demonstrations of neighbors who are fed up with assaults by strangers?
By expressions of bitterness and outrage?
By memorials for victims whose shooters either wanted to kill them, or just didn't care?
These are all good and needful things in their own right, but they have not solved the problem.
If we want to get young people off the streets, give them jobs and incomes.
If we want to dissuade people from selling drugs, give them other jobs and incomes.
If we want to build self-respect that doesn't stem from the barrel of a gun, give people jobs and incomes.
If we want to free people from desperately oppressive conditions, give them jobs and incomes.
If we want people to believe in a future and something to live for, give them jobs and incomes.
Good jobs with decent wages for everyone able to work!
A livable income for anyone who can't work!
Quality education that inspires students to learn!
And affordable housing for everyone!

We don't mean make-work jobs. Our cities desperately need:
Teachers and librarians
Fully funded schools that provide quality education for all students public health and mental health workers
More public transit and increased staffing parks and recreation staff
Workers to maintain and repair crumbling public infrastructure staff to keep our sidewalks and streets safe and clean, etc.
True, many of these jobs require previous training and experience, but there are plenty of people with college and even advanced degrees who are working as baristas and delivery drivers, and in other minimum wage jobs.
Given appropriate salaries, they would be encouraged to rise to their potential, opening a cascade of jobs to folks with less experience and eventually to first-time job seekers.

Who could possibly oppose this sensible proposal?
Businesses that want to keep wages low and gun sales high.
Drug cartels, and the "law enforcement" agencies that thrive on violence and anxiety.
School and health care privatizers.
Suburban real estate developers who want people to flee the city.
City real estate developers who want to clear neighborhoods for high-rise condominiums.
All the media that benefit from their advertising.
And the politicians who reap their "campaign contributions."

Which side are you on?
Images: The 'Wall' in Philadelphia by Tony Fischer Photography (CC BY 2.0)
Comments
Related Party Voices Articles