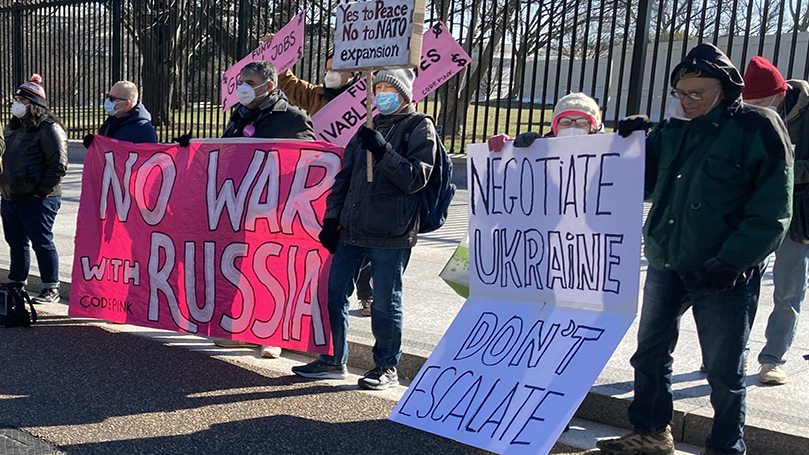 Members of the Baltimore Club, CPUSA, went to Washington, DC, on January 28 to protest the U.S. push for war with Russia. What they found was a "twofer," two rallies instead of one, both called by women-led organizations. Code Pink organized the "Stop the Ukraine War" rally in front of the White House, where protesters demanded negotiation, not escalation, and an end to NATO expansion.
Across from the White House at Lafayette Square, the National Organization for Women staged a rally demanding the adoption of the Equal Rights Amendment (ERA). On January 27, 2020, Virginia became the 38th state to ratify the ERA, which would have been the final step in adopting the ERA as the 28th Amendment of the U.S. Constitution. But under former Attorney General William Barr's direction, the U.S. archivist refused to publish the amendment, preventing it from becoming law. President Biden recently called on Congress to pass a resolution recognizing the ratification of the ERA. However, as a NOW organizer argued at the rally, Biden doesn't have to wait for Congress; Attorney General Merrick Garland can simply reverse Barr's order.
Equal rights and peace are not just women's issues, but women have been in the forefront of these struggles for decades. Let's prevent another war and pass the ERA!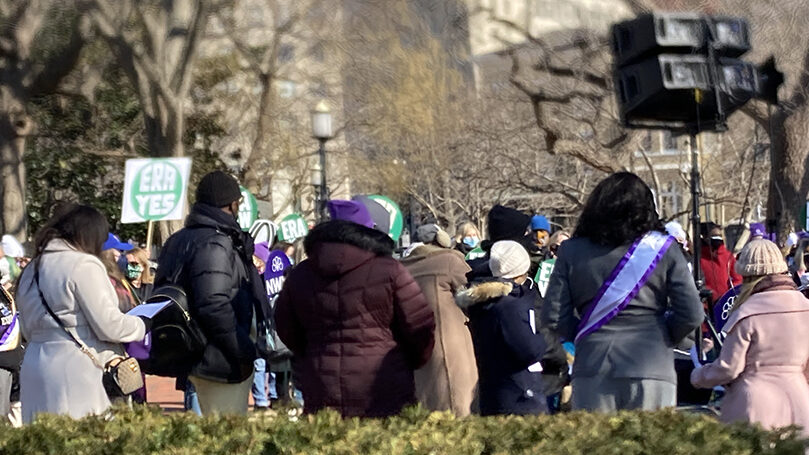 Images: Baltimore CPUSA

Comments