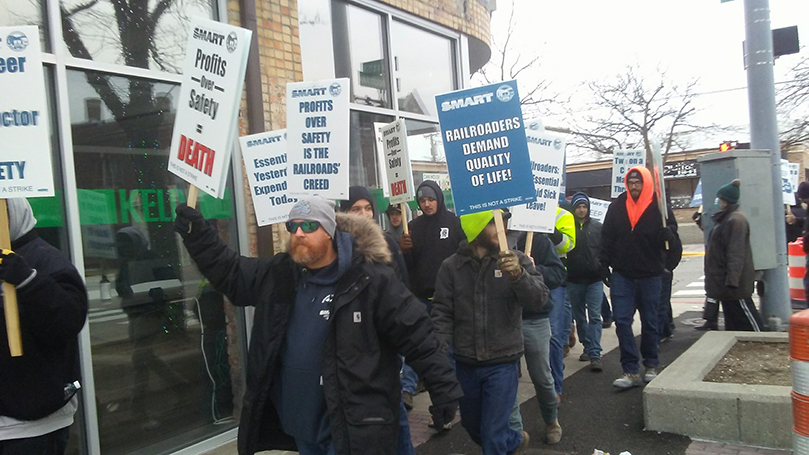 In Royal Oak, Michigan, members of the Sheet Metal, Air, Rail, and Transportation Workers – Transportation Division (SMART-TD) Local 1202 gathered by the 5th Avenue railroad crossing to rally and spread the word that the labor agreement passed down earlier this month from the White House won't be taken sitting down.
Two city council members (from Pontiac and Sterling Heights) and Michigan House Representative Regina Weiss spoke out in support of the workers. A member of the Metro-Detroit club, CPUSA and of the Detroit YCL also joined the action.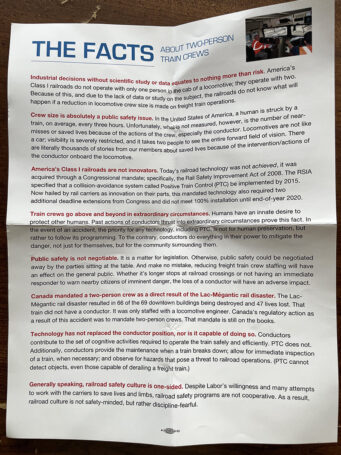 Local 1202 members are demanding that the Federal Railway Agency reject rail companies' proposal to reduce the number of employees in the cab of freight trains from two to one. Currently, two-person crews are required, including on Amtrak trains. Canada required two-person crews after the Lac-Mégantic rail disaster in 2013 when a train carrying bitumen oil derailed, causing a fire that killed 47 people and razed half the downtown. At the time of derailment, only one crew member was in the cab of the locomotive.
One of the rail workers at the rally explained why having a two-person crew is an important public-safety issue. Visibility in locomotives is severely limited, and it takes two people to see the entire field in front of a train. He related an incident when he and a co-worker spotted a car parked part way on the track up ahead. While one worker pulled the brakes, he leapt off the train to run to the driver, who was having a health emergency. He called for an EMS, then moved a track so that the EMS truck could have access to the driver.
The rail unions are asking people to contact the Federal Railroad Administration to comment on a proposed rule that would require a minimum number of crew on the locomotive of a train. Comments can be made here. December 21st is the last day for comments.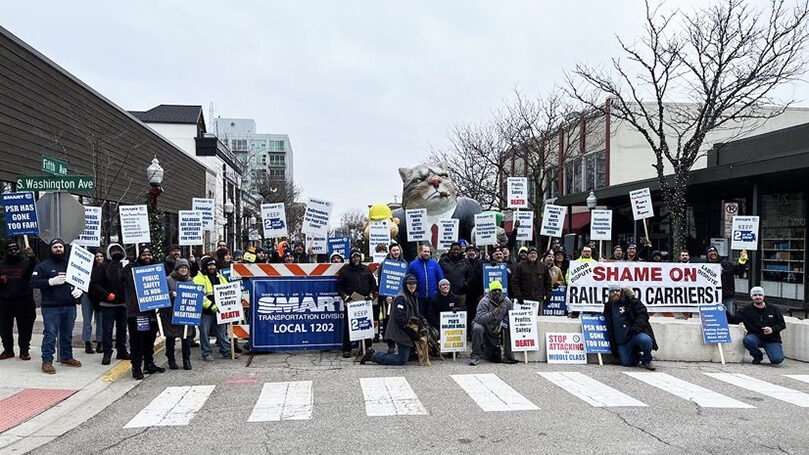 Images: CPUSA
Comments