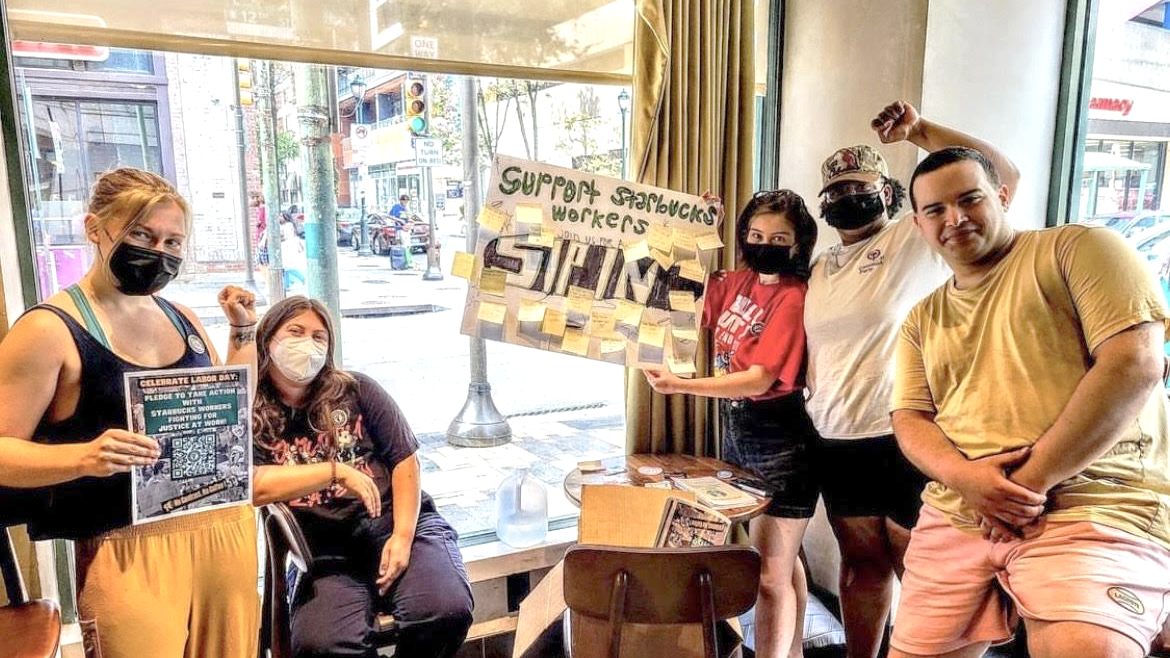 Last summer, the core members of the YCL in Philadelphia came together to discuss what we wanted our focus to be for the next year.
We decided that we should focus on expanding our membership to increase our capacity to host events and organize actions throughout the city.
We did this by tabling at a few of the college campuses and local parks in Philadelphia. We showed up to as many actions as possible and increased our social media presence, while also engaging with the social media accounts of other left wing groups.
Our efforts on college campuses had limited success. However, we were able to make solid connections with local left organizations. We connected with Community Action Relief Project, a local mutual aid group; Police Free Penn, a student activist collective at UPenn; and the Save The UC Townhomes Coalition.
UC Townhomes Coalition is an association of Philadelphia leftists dedicated to stop the eviction of black families at a subsidized housing complex, which is being sold by the owner. Many residents have not received a voucher from HUD and are not being given enough time to look for a new apartment. Residents are organizing to stop the sale and destruction of their homes.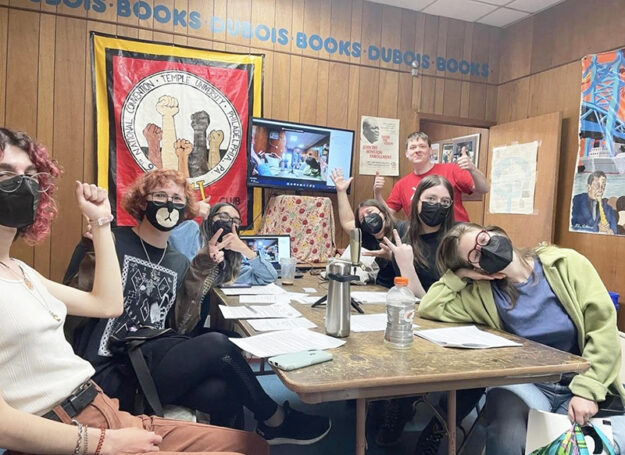 We also established links with Reclaim Philly, an organization dedicated to empowering local progressive candidates, as well as Working Families Party, The Robeson House, and many more.
As a result, we have been able to send our members to help these groups with different events and actions.
Most notably, many of our members were heavily involved with the UC Townhomes struggle. We donated $300, bought and donated a large eight-person tent, and camped out multiple nights during the encampment. We also helped organize rallies and events after the tent city was torn down, and disrupted a private mixer with local politicians and housing tycoons to demand they engage with the townhomes residents.
In addition, we held two food distributions to low income and houseless community members, started a book club on How We Stay Free—an anthology about the 2020 uprisings in Philly, and hosted a raffle fundraiser at a local immigrant-owned bar for the organization Cooperation Jackson. The latter seeks to help the residents of Jackson, Mississippi, who are currently without clean water.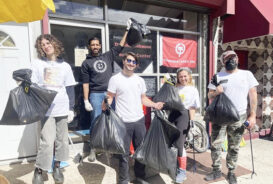 We want to continue to develop our relationships with local organizations, especially ones that focus on local elections. We have a huge mayoral race coming up next year, and one of the front runners is an ultra-rich landlord and right-wing Democrat.
For the last 3-4 months we've been adding members on a consistent basis, and within the last month and a half, almost weekly. Our group chat has doubled in a year, and our email list has over 100 people.
Our next big focus is to bring our membership closer to the party and develop our relationship with already existing party members.
Images: Philadelphia CPUSA/YCL
Comments