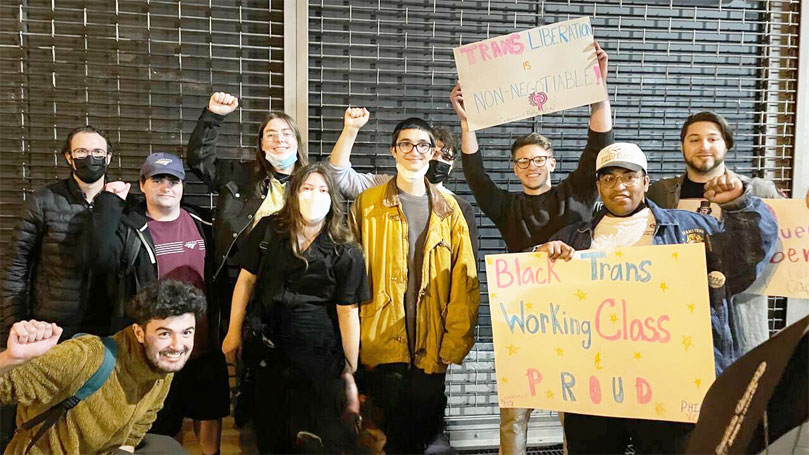 The Washinton Examener ran a story saying if you're not with the extreme-right, anti-LGBTQ group Moms for Liberty, you're with the YCL in Philadelphia. What provoked them to make such a narrow statement?
The Supreme Court overturned four decades of affirmative action, which recognized that systemic racism exists, and that special measures are needed to address it. What are the implications of this ruling? The Supreme Court's Bush–Trump majority also struck down student debt forgiveness. What are their objectives, and will it work?
Trump is trying to launch Red Scare 2.0, saying he wants to ban all communists and Marxists from entering the U.S., and create a new law to address those who are already here. Are the U.S. people going to buy these latest divide-and-rule tactics?
Mailbag: "Some say that, in the later years, the USSR drifted away from internationalism. Was this imperialism, or foreign intervention necessary to preserve communism?"
Images: Philadelphia YCL
Comments
Related Party Voices Articles