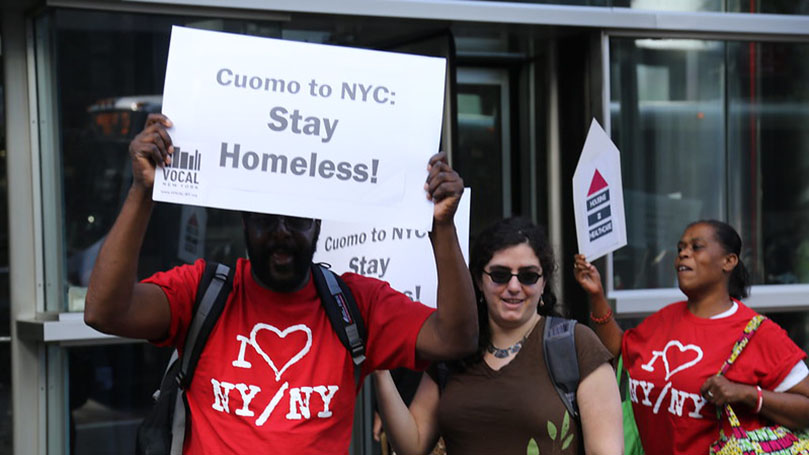 The Communist Party of the District of New York State issued this statement on the resignation of Governor Andrew Cuomo.
The New York District of the Communist Party of the United States of America condemns the words and actions of Governor Andrew Cuomo against several women. Based on the conclusions of the comprehensive report by the office of the Attorney General and the credible accusations of eleven women, it is clear that Cuomo has a pattern of sexually harassing women by suggestive words and by unwanted and inappropriate touching of women. Most of these women were state employees. In one instance, based on the conclusions of the Attorney General's report, after one of the women accused Cuomo of a long-standing pattern of sexual abuse, Cuomo retaliated against her by authorizing the improper release of her confidential personnel files.
The Communist Party insists that political, business, cultural, and labor leaders treat women with dignity and respect. Cuomo's behavior mirrors that found in the corporate world. Capitalism tends to exacerbate abusive behavior against women and lack of respect for women because it gives employers an excuse to pay women less and relegate women to poorer-paying jobs. Men have a particular responsibility for correcting and abolishing such behavior.
Cuomo was facing certain impeachment for this pattern of sexually abusive behavior, including covering up such behavior and retaliating against these brave women; covering up the large number of deaths caused by Cuomo's approving the transfer of patients infected by the coronavirus into nursing homes that were not equipped to treat such patients; and using state resources to write a book, for which he received an advance payment of $5 million.
The Communist Party has a history of opposing Governor Cuomo and his program and policies, such as
obstructing and delaying the increase of the minimum wage to $15/hour,
interfering with and then disbanding the Moreland Commission which was investigating corruption among Cuomo's close allies in his administration,
ignoring the demand for affordable housing, leading to a great increase of homelessness,
supporting the group of Democratic State Senators who were siding with the Republicans, blocking most progressive state legislation — these Democratic Senators were ousted from office by the voters,
blocking legislation which would create a system of affordable healthcare for all, and permitting closure of hospitals,
once the coronavirus pandemic started, trying to block legislation that would increase taxes on the rich to create a fund which would help tenants and homeowners who lost their jobs during the pandemic to pay their rents and mortgages, help undocumented immigrants who had lost their jobs, and money for public schools,
and once the legislation was passed, distributing less than 1% of such funds.
Cuomo resigned, avoiding impeachment. The Communist Party says, "Good riddance!"
Image: VOCAl-NY (CC BY 2.0).

Comments