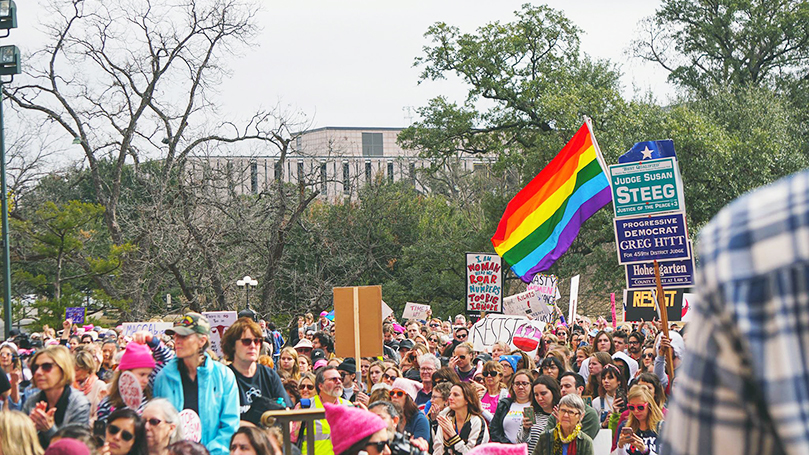 On Saturday January 20th,  protestors took the streets throughout the entire United States as well as other countries to protest the ultra-right agenda of the Trump administration and its attacks on immigrants, women, LGBTQ, minorities, and working-class families. The 2018 women's marches continued the momentum and impact the marches had last year but with national implications given the midterm elections.
Here in Austin the capitol of the second largest state in the union, we sported one of the largest rallies in the entire nation protesting the extreme right agenda of Republican governor Greg Abbott and the GOP dominated state legislature.
The Texas GOP has proposed numerous laws banning transgender bathrooms, and making abortions even more difficult. Then there's SB4, a bill meant to deport thousands of Dreamers.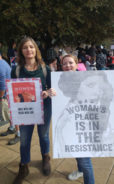 Guest speakers at the march included state representative Donna Howard, (D-Austin,) and former state senator Wendy Davis (D-Fort Worth). Both vowed that past defeats in previous elections have not only made women and the resistance more determined but also that the whole peoples' movement would deal a major blow to Trump and the Republicans this year.
Many activists are registering new voters. Most of them are young,  and of color. They, along with women plan to vote in the primary and general elections this year to kick the Republicans out of control of Congress, governorships, and state legislatures.
In addition, there are a record high number of millennials and women seeking office this year. Women across this nation are fed up with a president who has repeatedly abused, harassed, and bragged on a Hollywood Access tape that he could grab women by the crouch because he's rich and famous. Women are tired of the numerous GOP attacks on their rights to a legal and safe abortion. Lastly women are tired of male chauvinism and income inequality. 2018 will be the year of the woman!
Image: Facebook
Image: Dion Guillion
Comments