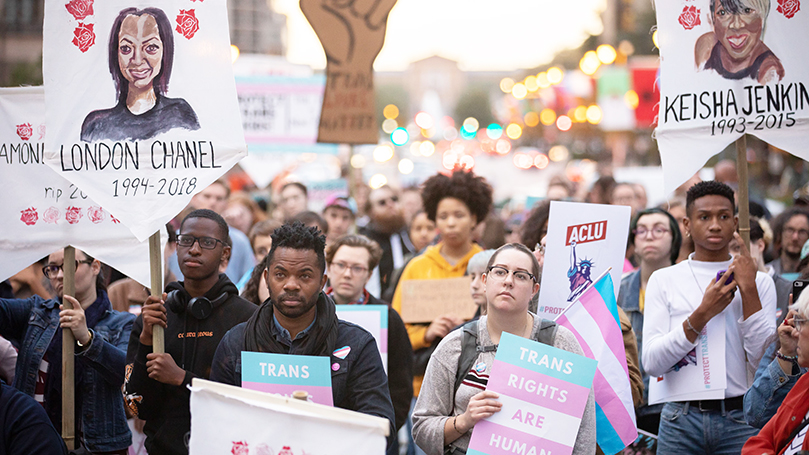 The Michigan District of the Communist Party USA extends solidarity to the LGBTQ+ community in the struggle for equal rights and bodily autonomy. We strongly oppose the Michigan Anti-Trans Bill (House Bill 6454) introduced by Rep. Ryan Berman and the direct threat it poses to transgender people, children, and families. The bill would threaten parents and medical professionals with life in prison for providing gender-affirming care to minors. These Republican legislative attacks are cruel attempts to maintain a patriarchal and heteronormative social system, and it is of paramount importance that we fight against these reactionary representatives.
The legislation not only blocks gender-affirming and transitionary procedures, but would also apply to hormone treatments and puberty blockers. If passed, providing such treatment would be classified as child abuse in the first degree, an offense receiving more severe punishment than intentional neglect and harm to minors. Teens already undergoing treatments would be forced to stop, and mandated to de-transition, increasing mental health problems and crises, and potentially the rate of suicide in transgender children, teens, and people. Meanwhile, those who offered compassionate care could spend the rest of their lives in prison.
White supremacy and anti-queer rhetoric is a central feature of our systems, from healthcare to education, and is leaving little room for the freedoms and basic rights that all people should have. It is not a criminal offense to offer children and teens the freedom to be who they are and to accept them and love them as such. The true crime would be preventing minors from accessing gender-affirming care, an oppressive erasure of the transgender and queer community. These legislative efforts will not stop queerness from existing, but will instead create a world of panic that will only bring further harm, brutality, and murder to the LGBTQ+ community, and especially to Black trans women.
It shouldn't come as a surprise that this bill has been introduced at a time when other states throughout the nation have been able to succeed in anti-trans lawmaking, such as in Alabama, Arizona, and Arkansas. It is imperative to fight at the national level, just as much as it is at the state level.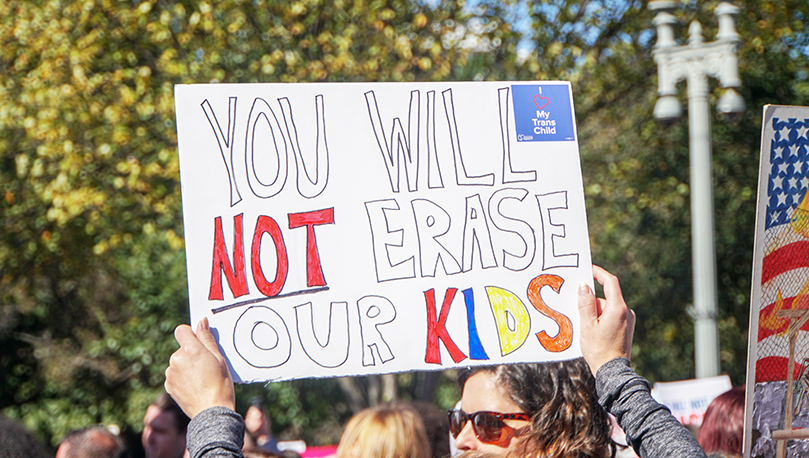 The Michigan Anti-Trans Bill coincides with the anti-choice movement to ban reproductive freedom, which affects not only women, but gender non-conforming people as well. The struggles for trans rights and abortion rights are interconnected, and both movements must show up together to fight these fascist attacks that are oppressing women and LGTBQ+ people with the goal of eliminating their rights and identities. The far right demonizes women, the LGBTQ+ community, and the right to bodily autonomy to build momentum around their political campaigns. Evangelical Christian legislators are weaponizing transphobia, male supremacy, and misogyny against marginalized groups of people as a tool to win elections. This war on women and LGBTQ+ people, especially transgender people, is all part of a game plan that will incite further violence and disunity. To combat this, it is vital to build a united front within the peoples' struggles and to understand where each struggle intersects, such as the fight for reproductive freedom and the fight for LGBTQ+ rights.
As Communists, we understand that we must fight oppression at any level it occurs, in order to encourage and win true democracy for the working class and for all marginalized people. We are committed to fighting and mobilizing against transphobia within our communities and workplaces, our legislation statewide and nationally, and within our unions, mass organizations, and all other shared spaces. We will not sit back in silence as these dangerous forces initiate attacks on transgender people. We support the right to exist, to gender self determination, and to gender-affirming healthcare. Transgender people deserve equal rights, protection, and to live a life free from discrimination and violence.
In radical solidarity, the Michigan District of the Communist Party USA calls for:
The veto of this Anti-Trans Bill
Protective legislation for the LGBTQ+ community, including gender non-conforming minors
A Michigan coalition to protect LGBTQ+ people, beginning with a local consolidation of efforts to support all our siblings in struggle
Images: Rally to Support Transgender Pennsylvanians by Governor Tom Wolf (CC BY 2.0); We Won't Be Erased by Ted Eytan (CC BY-SA 2.0)
Comments