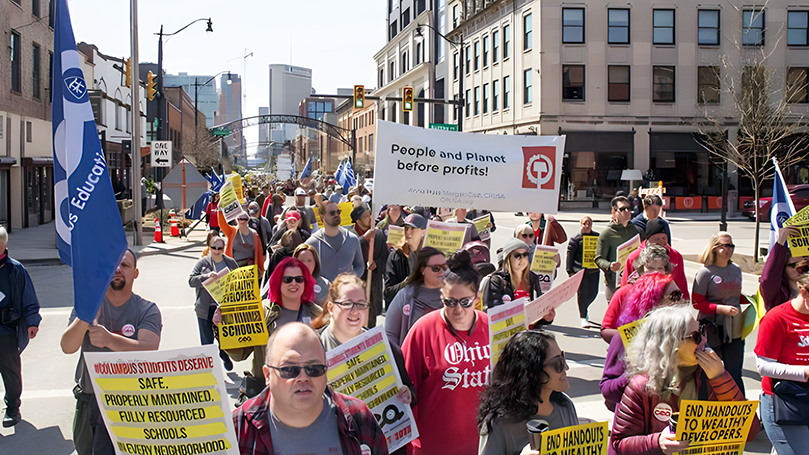 This past year has been remarkable for the Columbus Communist Party and the national Communist Party USA. Our party has grown exponentially the past three years and our capacity as a grassroots organization expands as each new member joins our struggle towards building a united working class.
We want to take this opportunity to showcase our actions during 2022 and to call to action all of our members.
In February we protested the escalation of the imperial conflict in Ukraine.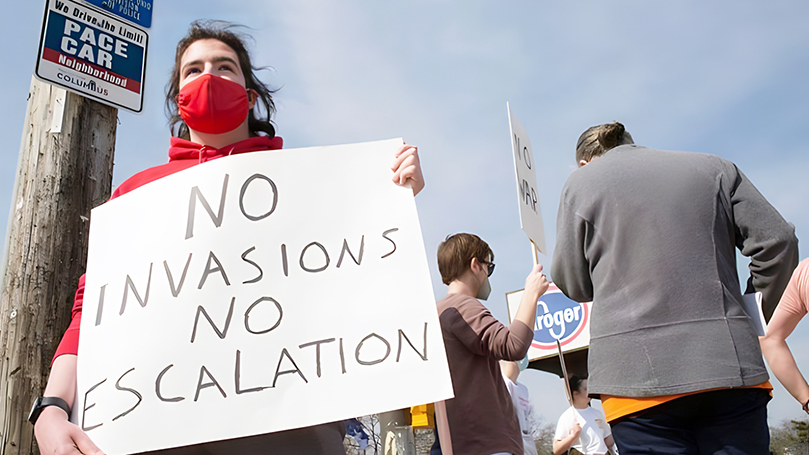 The Columbus Communist Party needs your help to build the united front against the exploitation caused by capitalism and the rising tide of fascism. The road to socialism can only be built by a diverse and progressive Party. Make your voice heard by standing together with us in this struggle.
The Party worked with local workers to help unionize three Starbucks in Columbus. Pictured here is the Party-organized celebration for the first (of three!) unionized Starbucks victories in our city.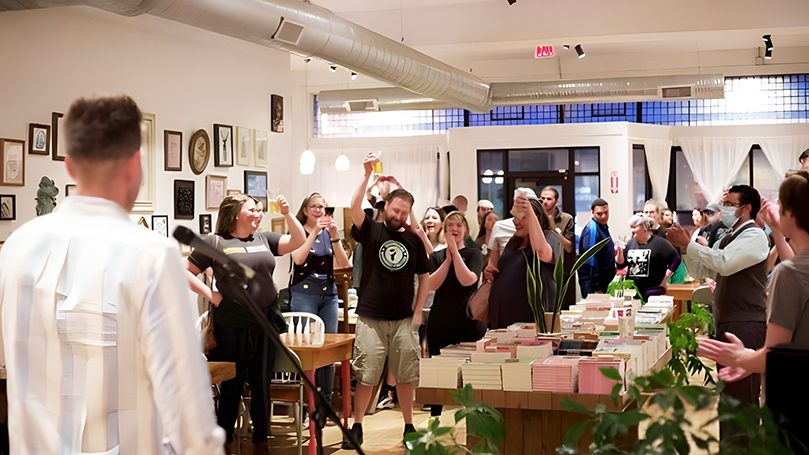 We understand some members may have demanding schedules. If you are not able to get involved locally, then we encourage you to pay Party dues in order to support our actions.
The Party brought levity and class consciousness to Comfest 2022.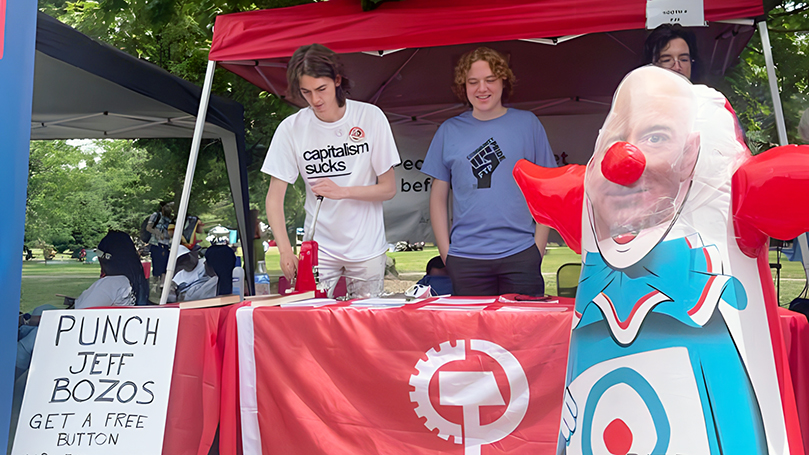 We stood with local student-led Palestinian organizations to protest the murder of journalist Shireen Abu Akleh.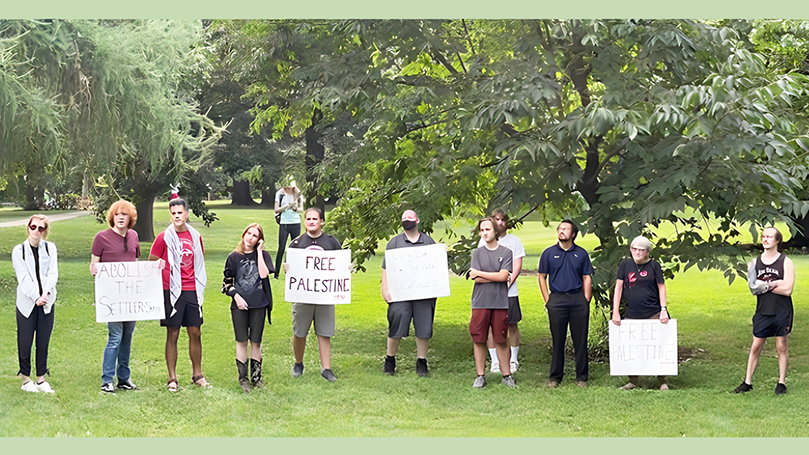 This year featured one of the most reactionary Supreme Courts in modern U.S. history, stripping away working-class rights as every decision was released. Our members were not willing to sit idly by as the right to abortion access was taken from us in the unprecedented Dobbs decision.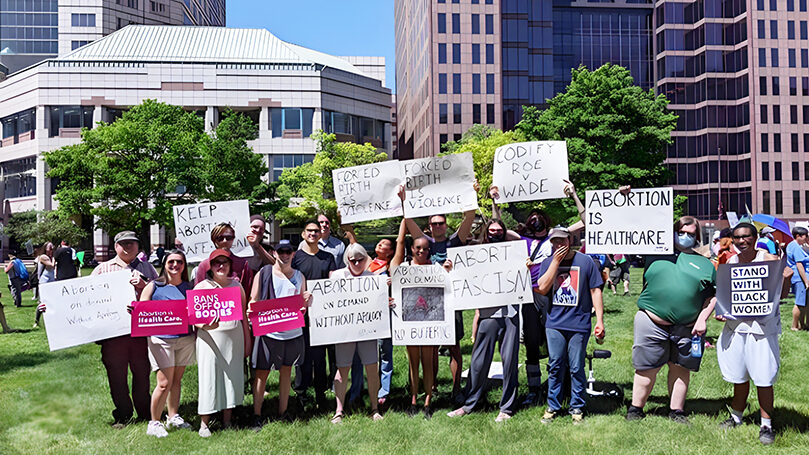 The Columbus Communist Party joined with comrades from Cleveland at a statehouse abortion rights rally. Party members also joined a protest outside a fake abortion clinic that deceives women who might be seeking care from Planned Parenthood.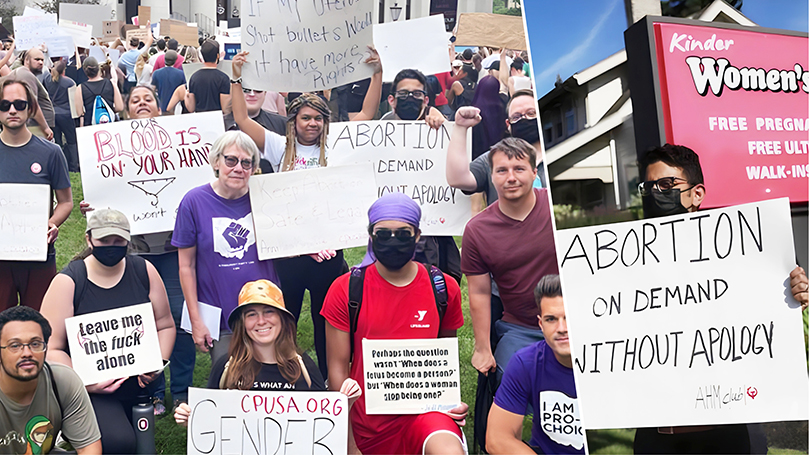 Our local members joined Communist Party USA members from all over the country to march in the Poor People's Campaign in Washington, D.C. this summer.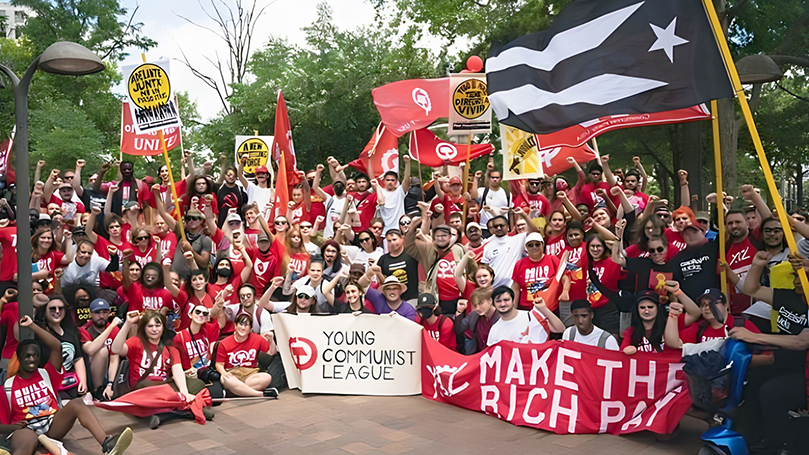 The Poor People's Campaign is a continuation of the 1967-8 campaign organized by Dr. Martin Luther King Jr., which culminated in a six-week demonstration in D.C.
The Columbus Communist Party showed up to support unionizing workers at Columbus Museum of Art, Wexner Center for the Arts, and nurses at Ohio State University. Workers around the city are standing together!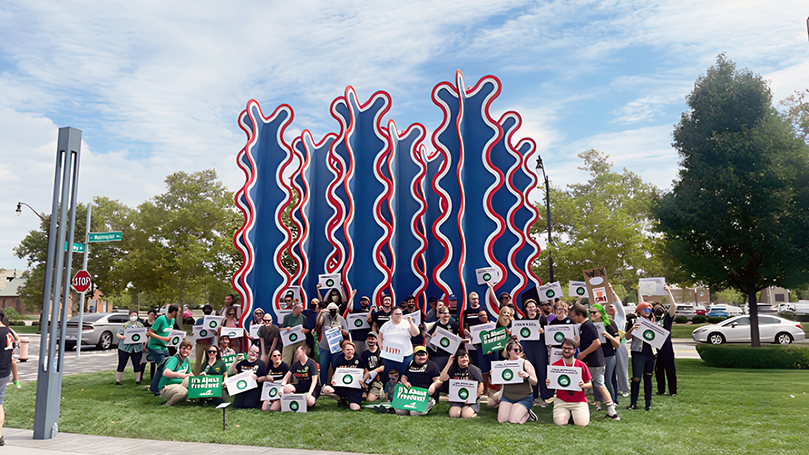 In addition, we joined the Columbus Education Association's (CEA) struggle for better working conditions during their historic strike this summer. We worked directly with CEA strike leaders and organizers to coordinate community actions and solidarity. Our unwavering solidarity with organized labor in Columbus has been noted by many grateful unions.
The club also rallied with others against a wealthy property developer whose tax breaks have led to millions of dollars being withheld from Columbus City Schools.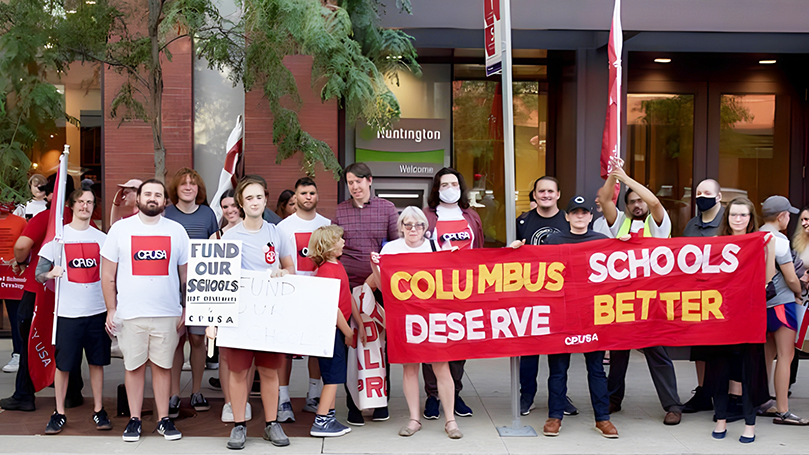 To develop club members' writing skills and make our voices heard in the public press, we founded the Mike Gold Writers Collective. Since then, we have published several articles with local and national publications. Here are a few local highlights:
How does gentrification and tax handouts help rich developers?
Tensions Escalate as Columbus Teachers March Towards Likely Strike
Striking Teachers Garner Community Support First Day of Strike
Columbus City Schools: Return to the bargaining table!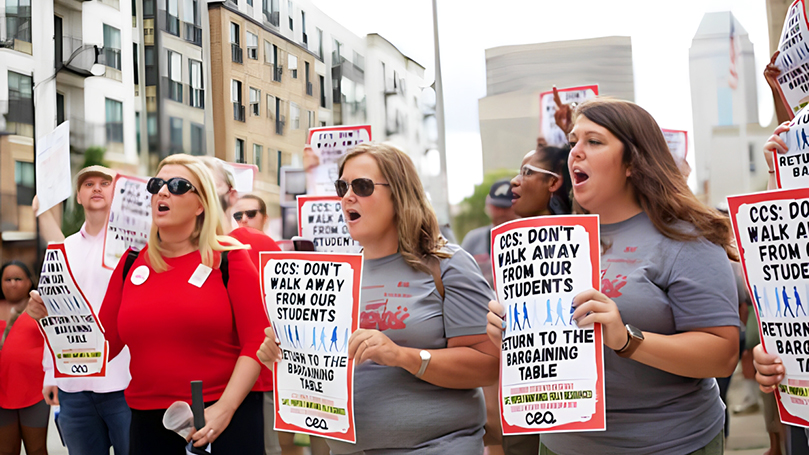 The Columbus Communist Party also had many social gatherings, strengthening the bonds between us. Here we are at our May Day cookout celebration: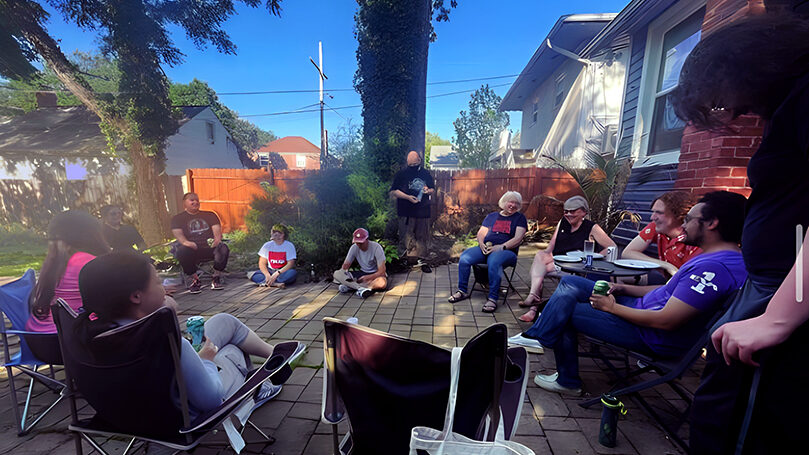 We kicked off our Columbus Communist Kayak Club as a way to unwind after a busy summer season of actions. Check out our maiden voyage!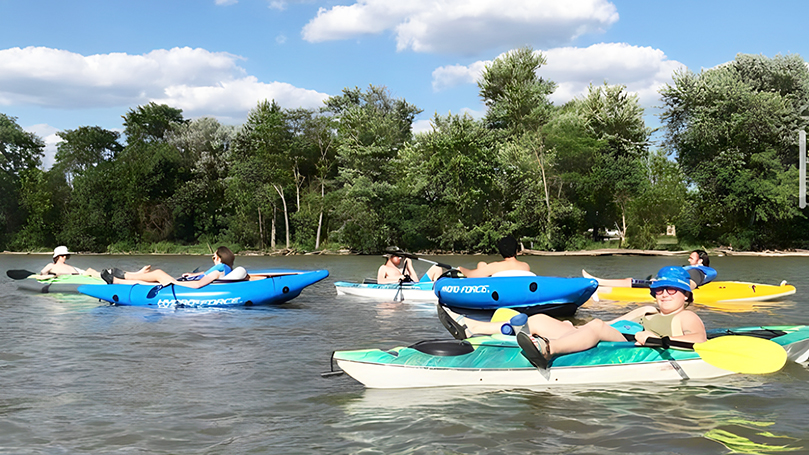 We celebrated Labor Day by visiting our comrades up north, the Detroit Communist Party.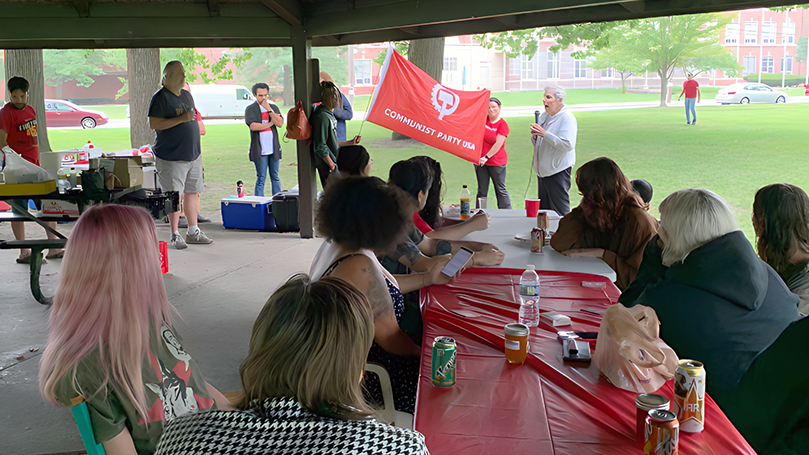 Our local Party also saw its first merch drop with our two shirt designs.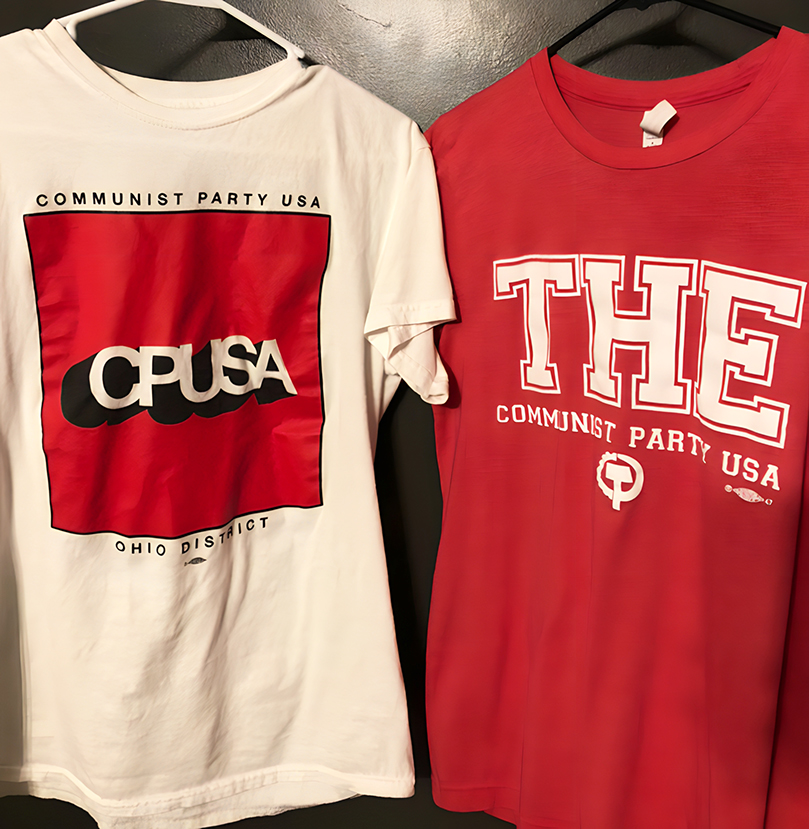 (These designs are definitely NOT copyright infringement of COSI or THE Ohio State University!)
Our members joined the unionized Starbucks on their Red Cup Rebellion day of striking against Starbucks' consistent Unfair Labor Practices, and regular union-busting behavior. "Red Cup Day" is Starbucks' most profitable day each year.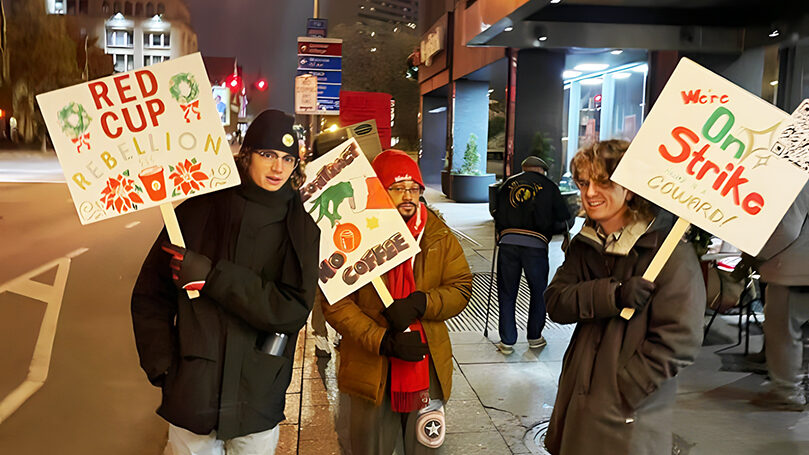 We expanded our knowledge of Columbus' affordable housing policies, which culminated in two of our members speaking at City Council. You can watch our members' statements on June 15, 2022, here and our members' statements on December 7, 2022, here and here. For more information on Columbus' policy of gentrification, you can watch the presentation we gave with Affordable Housing Columbus to Capital University Law School students, thanks to the Cap Law chapter of the National Lawyers Guild.
Here we are outside Columbus City Hall: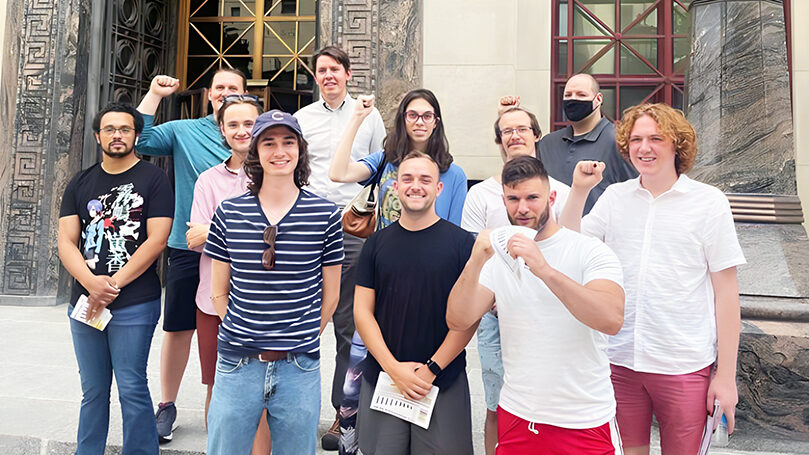 And here are some of our members speaking out at the City Council: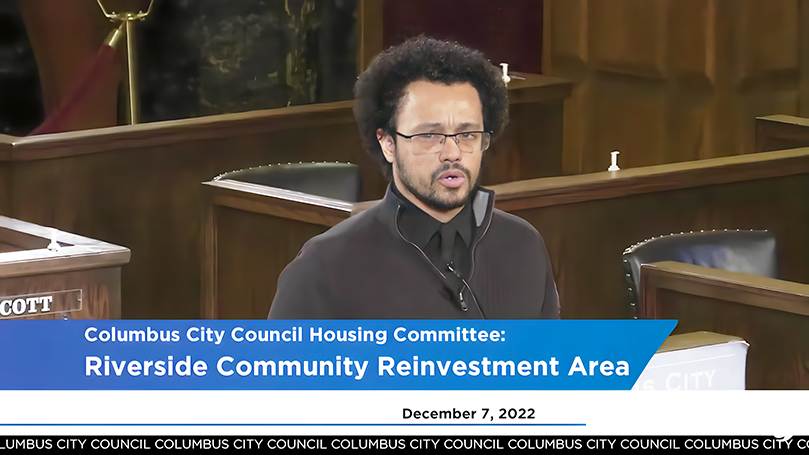 Multiple times!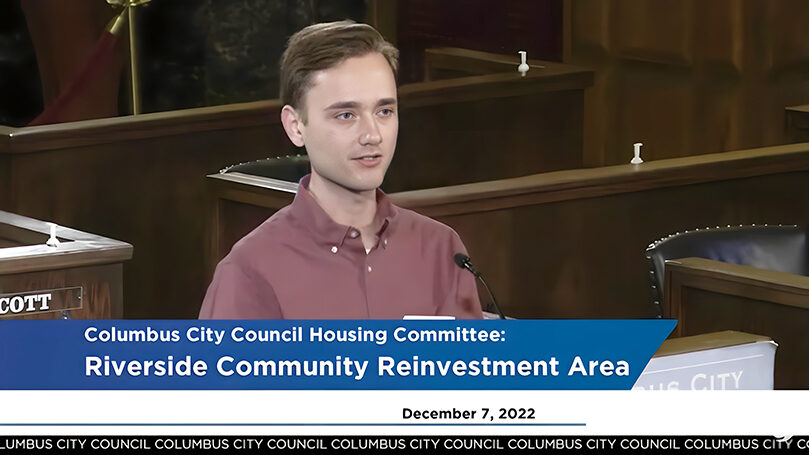 We've been expanding our social media presence through TikTok as well. Here's a video showing off all our 2022 activities.
We also showed up to support our community's most vulnerable during mutual aid events at Camp Shameless.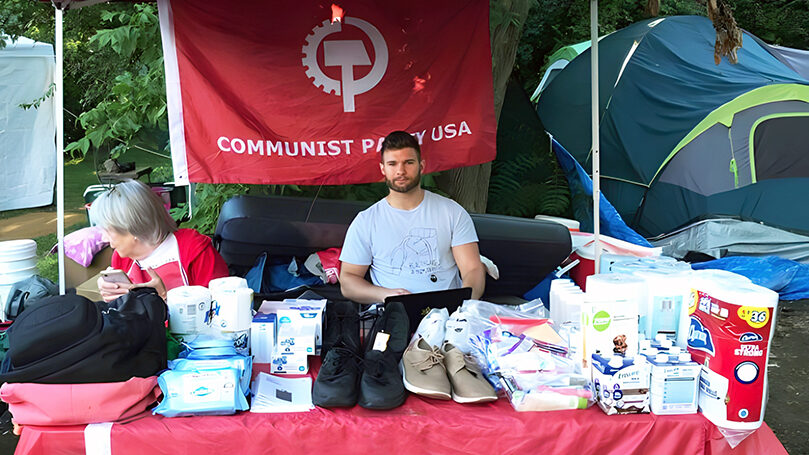 As Marxist-Leninists, we understand the importance of educating ourselves. We worked through several foundational and advanced books, including Lenin's Imperialism: The Highest Stage of Capitalism, and Kwame Nkrumah's Neo-Colonialism: The Last Stage of Imperialism.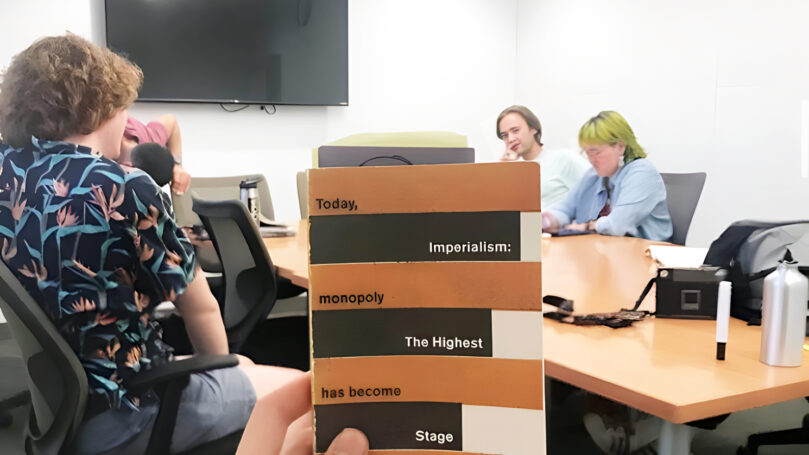 This year Columbus saw fascist forces flock to our city to threaten the LGBTQ+ community. The Columbus Communist Party needs your support to build the road to socialism. The agents of reaction and finance capital will continue to attempt to encroach on our democratic rights and liberties.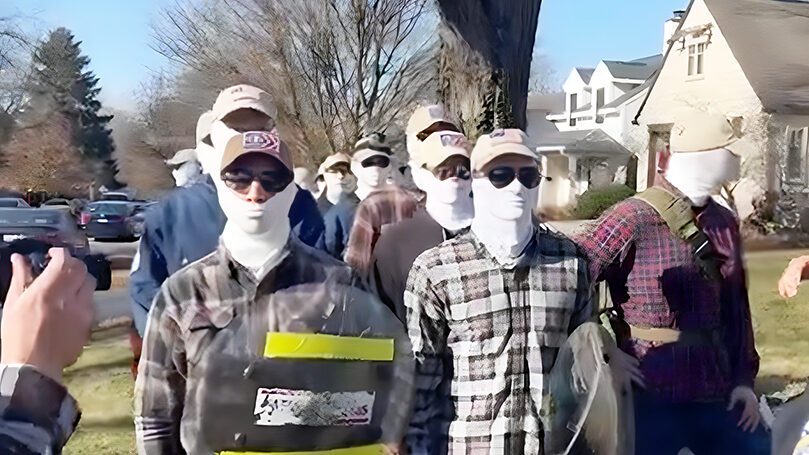 Together, we must build the party in order to fight fascism.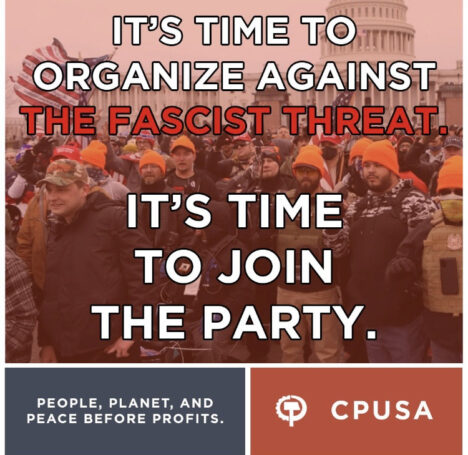 Solidarity Forever,
Columbus Communist Party
Comments