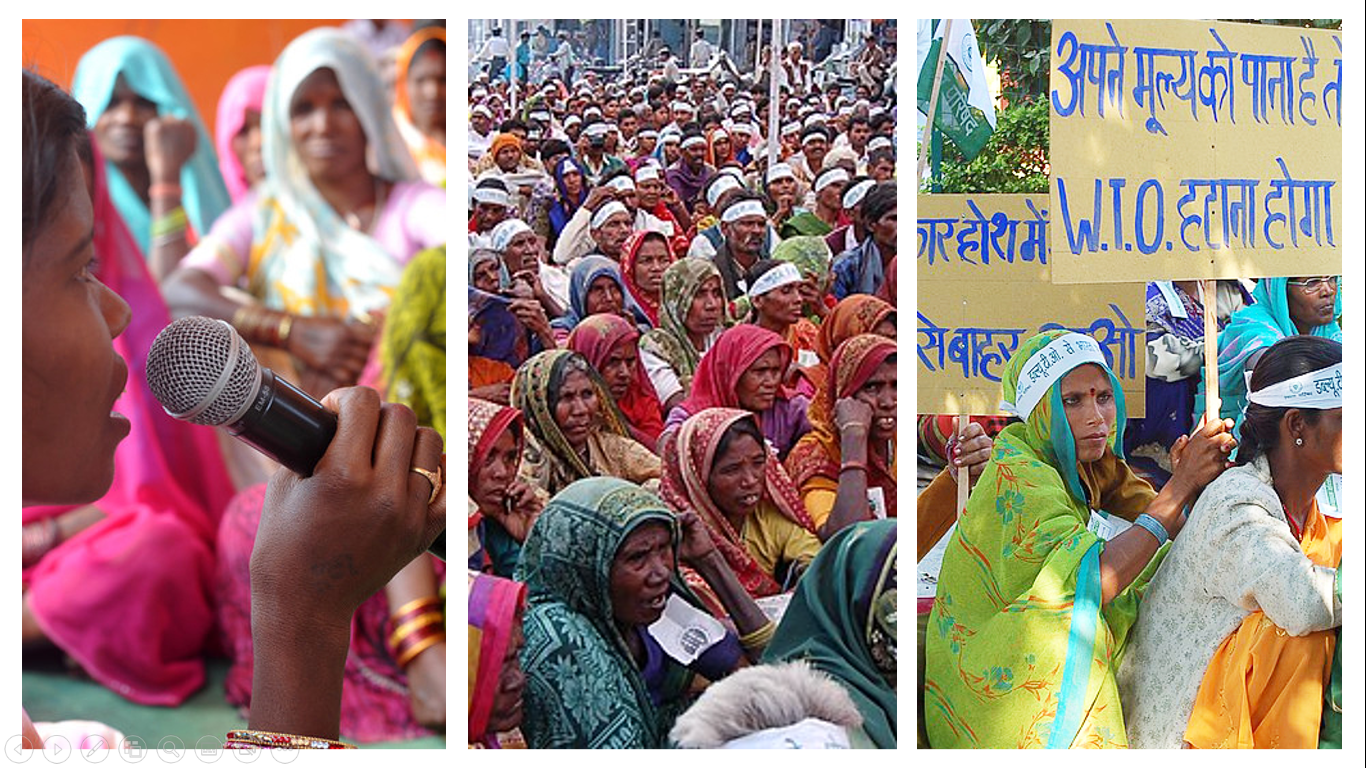 The Marxist Classes continue . . .
In Recognition of Women's History Month:
Marxist Politics and Critical Reflections on Gender Justice
Can our class and our party rise to the challenges ahead without a conscious struggle against male supremacy and misogyny?
Join us to hear from Annie D. Raja, a member of the National Executive Committee of the Communist Party of India and General Secretary of the National Federation of Indian Women, on why communists must take the lead in the struggle against male supremacy—including in our own collectives.
Date: Sunday, March 19, 2023
Time: 12 noon Eastern; 11 AM Central; 9 AM Pacific
Register here to attend and receive a recording: https://us02web.zoom.us/webinar/register/WN_BfyDhXoASBuSghDNsgosGQ
Images: L: "Unique Gram Sabhas in Madhya Pradesh Empower Women," United Nations Development Programme (CC BY-NC-ND 2.o); Center and right: Women at farmers rally against WTO, Bhopal, Ekta Parishad (CC BY-SA 3.0); photos cropped.
Comments