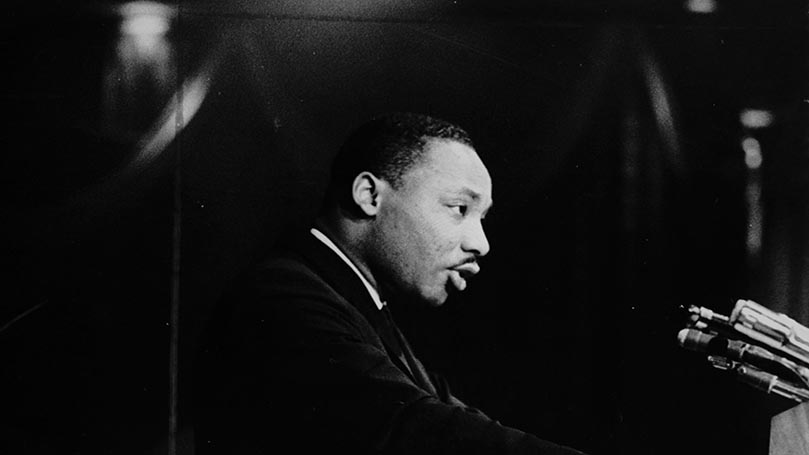 Join Michael Honey for an expert examination of Dr. King's relationship to the struggles of working-class people. He will also discuss what we can learn from Dr. King's experiences about building coalitions and organizing social movements. Dr. Honey authored the Robert F. Kennedy award–winning Going Down Jericho Road: The Memphis Strike, Martin Luther King's Last Campaign and To the Promised Land: Martin Luther King and the Fight for Economic Justice; he also edited the recommended reading for the evening, Dr. King's All Labor Has Dignity.
Dr. King's Fight for Labor and Justice
Date: Sunday, January 16, 2022
Time: 7 PM Eastern, 6 PM Central, 4 PM Pacific
Recommended reading:  All Labor Has Dignity, by Martin Luther King Jr.
Register NOW to attend and receive the recording.
Image: MLK at AFL-CIO meeting (CC BY 2.0).
Comments