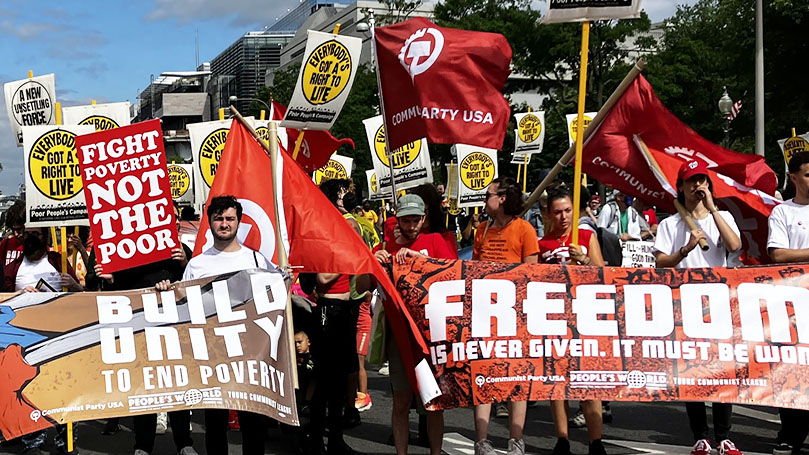 Elections: An Arena of Class Struggle
Join us for an exciting discussion concerning the relationship of electoral politics and the class struggle.
The webinar will be a practical expression of what the United Front is all about in the fight for real democracy, utilizing examples from the upsurges for union rights, reproductive rights and the fight for equality.  The goal is to inspire increased participation and mobilization in the 2022 midterm election.
Date: Sunday, October 9, 2022
Time: 8 PM eastern; 7 PM central; 5 PM pacific
Register to attend and receive a recording:
https://us02web.zoom.us/webinar/register/WN_ubWvlUFaTcKNlhg4fymDJw
Image: Poor People's Campaign March on Washington, 6-18-22, CPUSA.
Comments