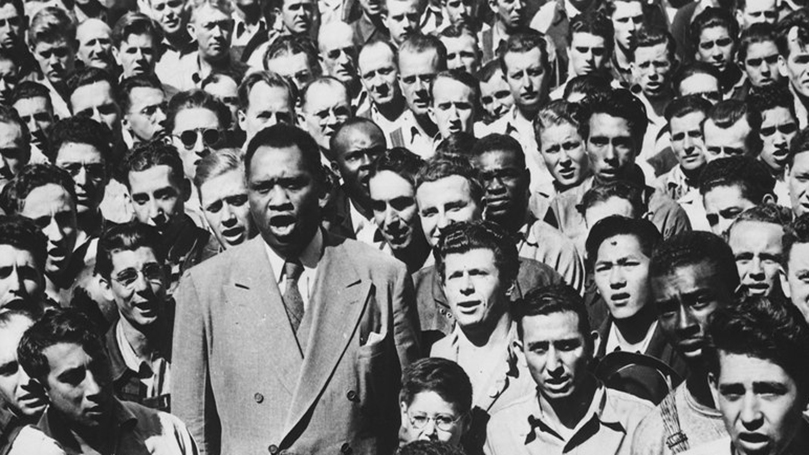 You're invited to a celebration of the 123rd birthday of Paul Robeson, hosted by the Paul Robeson House & Museum with the support of the Claudia Jones School for Political Education.
In 2021, the commitments and contributions of Paul Robeson could not be more relevant. In these times, the model of Robeson reminds us that we must continue to stand on our principles, be bold in our visions, and cultivate radical solidarities in order to meet the responsibility of the day. Come join us for a night of tributes to Paul Robeson featuring heralded guests!
Date: Friday, April 9
Time: 7:00 p.m. Eastern, 6:00 p.m. Central, 4:00 p.m. Pacific
RSVP here.
Image:  Wikipedia (public domain).
Comments