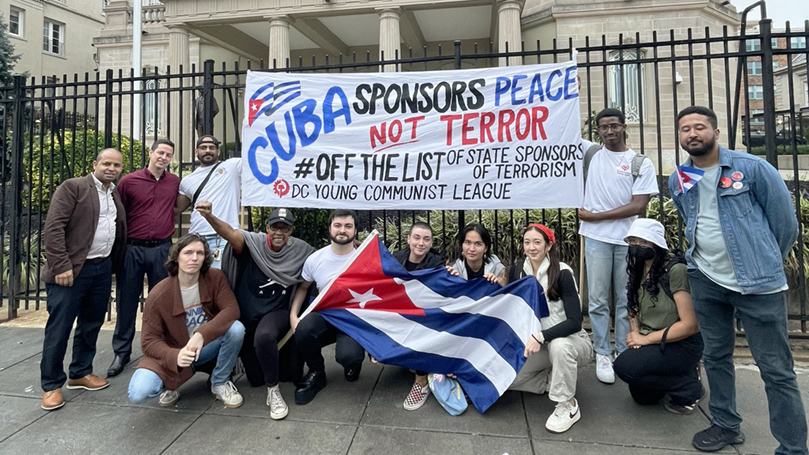 The International Department of the Communist Party USA wants to express our strong solidarity with the Cuban people, the Communist Party of Cuba, and with the staff of the Cuban Embassy in Washington, D.C. We echo our party leaderships' condemnations of the terror attack on Cuba's Embassy in the U.S.
At a time of heightened imperialist activity and increased anti-Communist aggression by the capitalist class, we are seeing an increase of attacks on Cuba. The U.S. and its puppets hope to destabilize Cuba, to hide its many great achievements in building socialism, and to end the Cuban Revolution. The Communist Party USA's International Department recognizes that our solidarity and joint activities with the Cuban people, party, and government is more important than ever.
We call on the U.S. government to find the terrorists who attacked the Cuban Embassy and prosecute them to the fullest extent of the law. Further, we demand that the authorities fulfill their commitment to keep the Cuban Embassy and all its diplomats safe while on U.S. soil, just as they do for all other embassies and diplomats.
Long live the Communist Party of Cuba!
Long live the Cuban Revolution!
Long live the fraternal bond between our two parties!
Image: The D.C. Young Communist League protests the terrorist attack on the Cuban Embassy by D.C. YCL (Twitter)
Comments