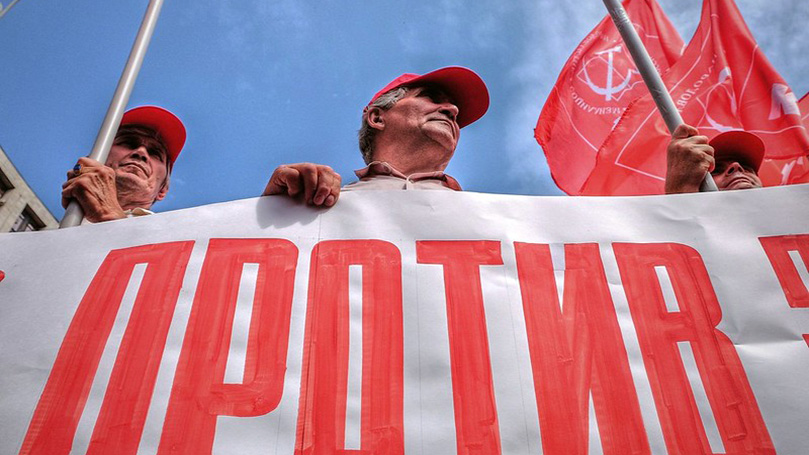 Almost 75 years after the greatest step forward in human history, the Soviet Union collapsed as if termites had silently eaten its foundations. Twelve states in all fell to counter-revolution in the 1980s and early 1990s, from Albania to Yugoslavia, Poland to Mongolia. Part 1 of this webinar placed these defeats in the context of capitalist crisis, which escalated in the 1970s and exploded in the 1980s.
Part 2 draws insights from the survival of the Cuban state, comparing it with the Soviet Union in 1988, a year before the latter's collapse. The presenter discusses the strength and weaknesses of the governments, communist parties, trade unions, and civil society institutions undergirding the Soviet Union and Cuba. Q&A follows.
Presenter: Wah'di Halabi
Image: Vladimir, Varfolomeev, Communist rally against pension reform. Creative Commons (BY-NC 2.0).
Comments