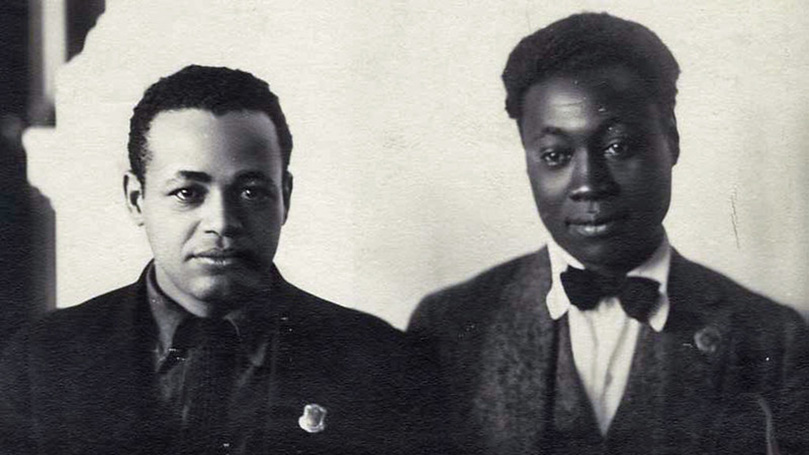 Hear the histories of African American leaders in the CPUSA such as James Jackson, Claude McKay, Harry Haywood, Otto Huiswoud, Paul Robeson, Benjamin Davis, Angelo Herndon, Henry Winston, Angela Davis, and others, and their involvement with the National Negro Labor Council, the Scottsboro Boys case, and the fight against fascism.
Presenter: Jarvis Tyner
Image: Otto Huiswoud (L) and Claude McKay, at the Fourth Congress of the Third International in Moscow in 1933. Claude McKay Collection, Yale Collection of American Literature, Beinecke Rare Book and Manuscript Library. Creative Commons (BY 2.0).

Comments