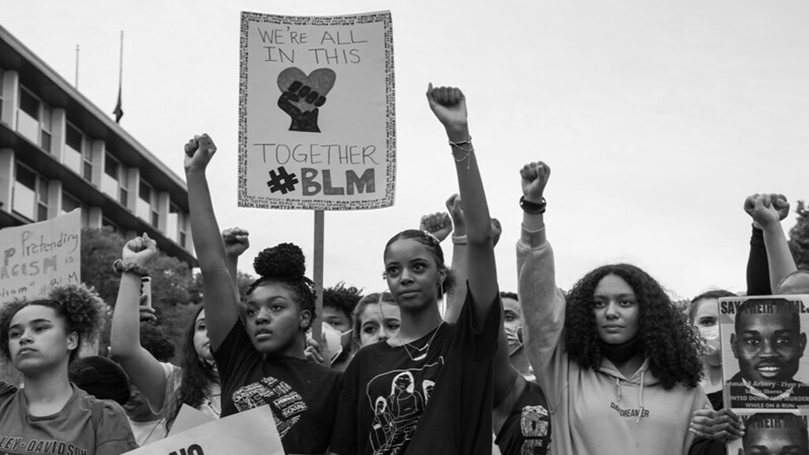 After the horrible verdict in the Rittenhouse case, a step in the right direction: the three white men who chased down, trapped, and killed Ahmaud Arbery were convicted today.
Racist-fueled vigilantism was rewarded in a Wisconsin court; five days later in Georgia, the same kind of vigilantism was condemned.
But the country still has a long way to go. As Sen. Raphael Warnock (D-Ga.) said about Wednesday's verdict, it "upholds a sense of accountability, but not true justice."
"True justice looks like a Black man not having to worry about being harmed — or killed — while on a jog, while sleeping in his bed, while living what should be a very long life," Warnock, who earlier this year became the first Black Georgian elected to the U.S. Senate, wrote on Twitter.
For African Americans who all too often are murdered simply for being in "the wrong color, in the wrong place at the wrong time," this verdict may be seen as a step forward in a criminal injustice system replete with all too many steps backward.
For anyone tired of the rot of racism in our society, the verdict gives hope but also demands us to push even harder for equality.
That the verdict occurred in Georgia, a state where a mass movement defeated the GOP right wing last November,  demonstrates that where there is struggle, progress is indeed possible. The people of Wisconsin and the rest of the country should draw the lesson.
Each of the defendants had been indicted on nine counts. Travis McMichael, who fired the fatal shots, was convicted of all nine counts, including felony murder and malice murder. His father Gregory was convicted of 8 counts, and William Bryan, 6 counts.  Importantly, sentencing has yet to come.
In February of next year, the three will return to court to face federal hate crime charges.
It's easy to say that justice has been served. But it's an imperfect, shaky kind of justice, for the three men were arrested three months after February 23, 2020, only when the video William Bryan had taken was made public. Had the video not surfaced, would the killers have been allowed to roam free?
Racism was a lurking presence in the trial. The New York Times reported that a lawyer for Gregory McMichael stated that Arbery "had no legitimate reason to be in Satilla Shores." Satilla Shores is a small community that is 93% white. If it were predominantly Black, there's no doubt this comment would not have been made. The very idea that an African American has no right to walk through a white neighborhood is a chilling reminder of the Jim Crow era.
We applaud the verdict. But we also look forward to the day when no one is killed because of the color of their skin, gender, or sexual orientation.
That day will come when all democratic and working-class forces come together to work for economic and social equality.
Keep up the struggle.
Image:  Matthew Roth (CC BY-NC 2.0).
Comments