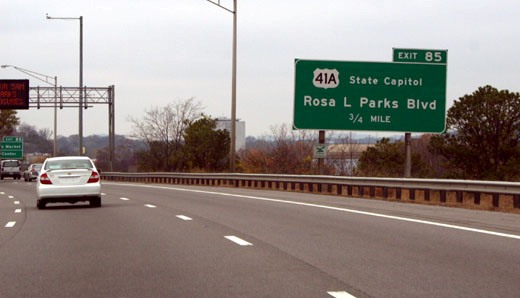 BIRMINGHAM, Ala. – Scott Marshall and I caught some time here in Birmingham, Ala., and stopped thinking about the Southern Organizing Tour long enough to catch a movie. The movie with the starting time that fit our schedule, as the fates would have it, was the road picture, "Due Date," directed by Todd Phillips of "The Hangover" fame and starring Zach Galifianakis of the same fame, Robert Downey Jr., and a dog.
It's "The Odd Couple" on the road. Not us, the film. Downey's character is the uptight one, while Galifianakis goes way over the top as the slob. Director Phillips is making his reputation for bringing comedy up to grossness levels, or possibly bringing grossness down to comedy levels. The result has some hilarious moments, especially where the dog is concerned.
The plot and special effects are so far-fetched and contrived that, after the guffaws and embarrassments, there's almost nothing to remember. It's a very good movie, though, for those who have driven 1,000 miles and need a break.
I tried to think of some of the comedy Scott and I have encountered as we passed through Arkansas, Tennessee, Kentucky, Tennessee again, and half of Alabama. The best I could come up with was our gratitude to one of the motels for not charging us a "luxury exfoliation" fee.
At first, we were slightly irritated when we decided the motel buys their towels from Emery Linens, the same textile company that makes sandpaper. Then we realized they were just trying to help us eliminate any dry skin cells that may have accumulated. Scott says it's a luxury treatment that rich people buy to refresh their skin.
So, apparently, we should be glad they didn't charge us extra. Scott and I don't see one bit of similarity between our two-week road trip and the two highway characters in "Due Date." We don't have a dog.
Comments