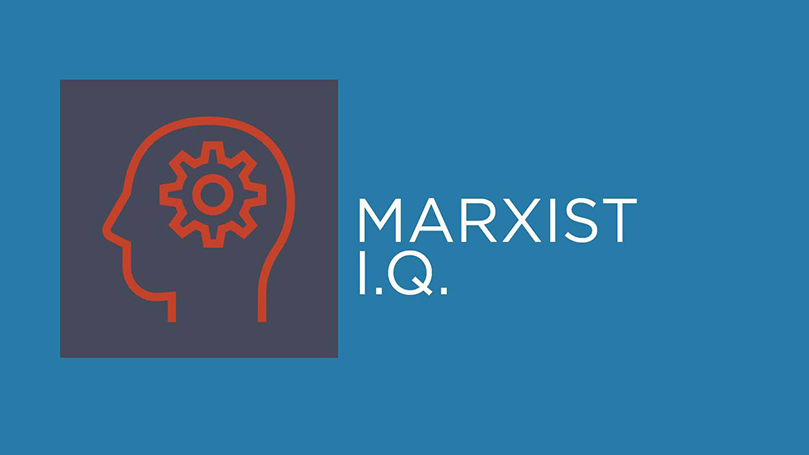 September 1st will be the 100th anniversary of the CPUSA.  This double Marxist IQ is dedicated to some of the highlights of that history.
1. In its first decade, the CPUSA:
a. Advocated business government cooperation;
b. Encouraged workers to invest in mutual funds;
c. Struggled to build inclusive industrial unions and organizations to fight racism and
imperialism;
d. Called for workers to seize the government through an armed revolution.
2. In its second decade, the CPUSA helped to establish mass organizations which won major victories for the trade union movement for civil rights and civil liberties and laid the groundwork for future gains.. Which of the following was not a CPUSA supported mass organization:
a. The Congress of Industrial Organizations (CIO);
b. The National Negro Congress (NNC);
c. The Liberty League;
d. The International Labor Defense. (ILD)
3. During WWII, CPUSA activists on the home front fought:
a. Against racism and anti-Semitism and to advance the Fair Employment Practices
Committee (FEPC) integration of the war production industries;
b. For Soviet-American cooperation and the earliest second front possible in order to both end
the war faster and save millions of lives;
c. For FDR's 1944 Economic Bill of Rights Program (the right to employment, housing,
education, health care) and for a United Nations organization in order to both win the
war and win the peace;
d. All of the above.
4. In response to purges and blacklists of activists along with the imprisonment of CPUSA leaders  in the Cold War period, the CPUSA:
a. Disbanded as a party;
b. Cooperated with the U.S. government and the FBI in order to protect its members;
c. Fought against the Korean War, for nuclear disarmament, and against all of the policies that were called " McCarthyism;"
d. Withdrew from the labor movement and the civil rights movement.
5. During the upsurge of the 1960s and 1970s, Communist activists sought to rally people around the slogan:
a. The medium is the message;
b. Turn on, tune in, drop out;
c. Jobs, peace, and freedom;
d. Burn baby burn.
6. Over the 100 year history of the CPUSA, its longest serving General Secretary (national leader) was:
a. Earl Browder;
b. Eugene Dennis;
c. Gus Hall;
d. Sam Webb.
7. In campaigning against the Reagan administration in the 1984 elections, CPUSA general Secretary Gus Hall warned that:
a. Reagan was a B movie actor;
b. Reagan's policies were undermining America's national security;
c. Reagan was mentally ill;
d. The Reagan administration represented a "whiff of fascism."
8. The achievements of the CPUSA over the last century have been the result of:
a. Its charismatic leaders;
b. The financial support it received from wealthy donors;
c. Its commitment to apply Marxist-Leninist principles and strategies to educate, organize and unify the  working class;
d. Economic and political crises.
Comments