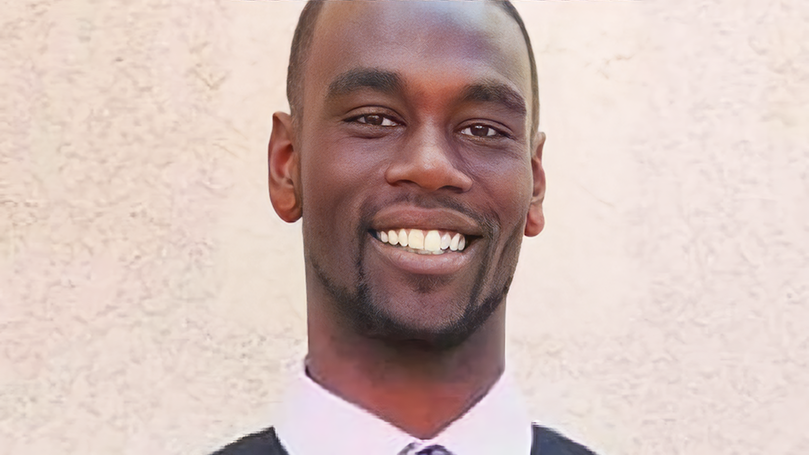 The Communist Party USA condemns the recent brutal police killings of Tyre Nichols, Keenan Anderson, Manuel Esteban Paez Teran (aka Tortuguita), and Herman Whitfield III. We demand justice for all victims of police crimes and terror, and an end to police killing Black people and the mentally ill.
We stand in full solidarity with the families of Black people murdered by the police as they continue to fight for justice. We call on all party and YCL clubs and districts to support the family's demands, to organize actions in solidarity, and to fight for policies that will change the balance of power over the police: that means community control. We must be involved and lead in the people's and working-class fightback against police terror!
On January 3, 2023, Los Angeles police officers brutally tased Keenan Anderson, a 31-year old Black teacher from Washington, DC. Anderson was chased and pinned down in the middle of the street by two LAPD officers, one with an elbow on his neck, then a knee dug into his back while he was handcuffed. The second stood over him with a Taser gun, shooting him directly in the back for over 90 seconds. Anderson was then taken to the hospital, where he died around four hours later. The LAPD has yet to identify any of the officers involved in the arrest. Of the six officers that were involved, five have since returned to work after a short time of being relieved of duties. Anderson was the third person of color killed by the LAPD since the beginning of 2023.
On January 7, 2023, Memphis police officers brutally beat Tyre Nichols, a 29-year old Black man, after a traffic stop. The assault lasted four minutes while Nichols did not resist, pleading with officers to let him go home to his mother's house—some hundred yards away. The assaulting officers did not provide any medical assistance, despite Nichols requiring urgent attention to his fatal injuries. Tyre Nichols died in the hospital three days later on January 10th, after kidney failure and cardiac arrest resulting from the police encounter and beating.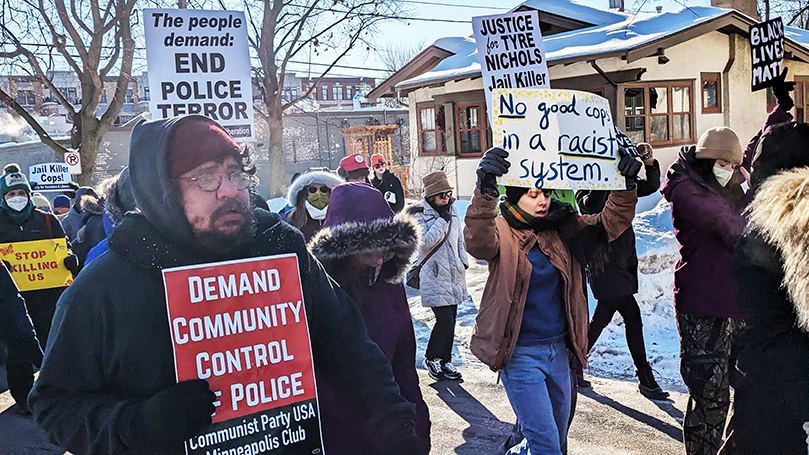 Five Black officers have since been fired by the Memphis Police Department, and have been charged and indicted for the murder of Nichols. A sixth white officer has recently been relieved of duty. The Memphis Police Department has also permanently deactivated its SCORPION (Street Crimes Operation to Restore Peace In Our Neighborhoods) unit, which was responsible for this deadly stop. The U.S. Attorney General Merrick Garland has opened a federal investigation into the case. We welcome these steps and call for the officers to be convicted of federal hate crimes on top of the current charges of second-degree murder.
On January 18, 2023, Atlanta SWAT police officers shot and killed Manuel Esteban Paez Teran (aka Tortuguita), a 26-year old queer Indigenous Venezuelan environmental activist. For months, activists with the Stop Cop City (Defend Atlanta Forest) movement have been peacefully occupying a region of the Atlanta Forest to halt the construction of a proposed $90 million police-training facility. The SWAT operation that left Tortuguita dead was to clear a protest camp, and officers claim that the protestors shot first. Protestors have since demanded an independent investigation and for a release of the body cam footage of the incident. Other activists involved in this movement have been arrested and charged with bogus "domestic terrorism" charges by law enforcement.
On April 25, 2022, Indianapolis resident Herman Whitfield III was experiencing a mental health crisis at his parent's home when his mother called for an ambulance, but six Indianapolis Police Department officers showed up instead. Without any threat or provocation, IMPD officers tasered Herman III twice, double handcuffed him, kept him prone on his chest, and ignored his cries for help. Then, officers waited approximately three minutes for paramedics to arrive as Herman III laid on his chest, motionless on his parents' living room floor. Herman III was murdered by the IMPD, and his parents were terrorized with a warrantless search of their home and threats.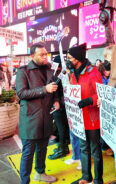 The police killed 1,176 people in 2022, more than in any of the last ten years. The basic demands of police accountability and transparency have come out in light of these police crimes and terror that left these young people dead. Without true democratic political power in the hands of Black and working people, we will continue to see police murder without any accountability or justice for the victims and their families.
Community control of the police is vital, and can be implemented through civilian police accountability councils, where those impacted get to determine how they are policed, and get to determine accountability measures.
We call on all progressive people and organizations to take up the democratic demand for community control over the police, protecting and expanding democratic forms of struggle to end the ongoing, systemically-driven murders of Black people, Latinos, and others by the police.
Justice for all victims of police crimes!
Jail all killer cops!
Community control of police now!
Comments