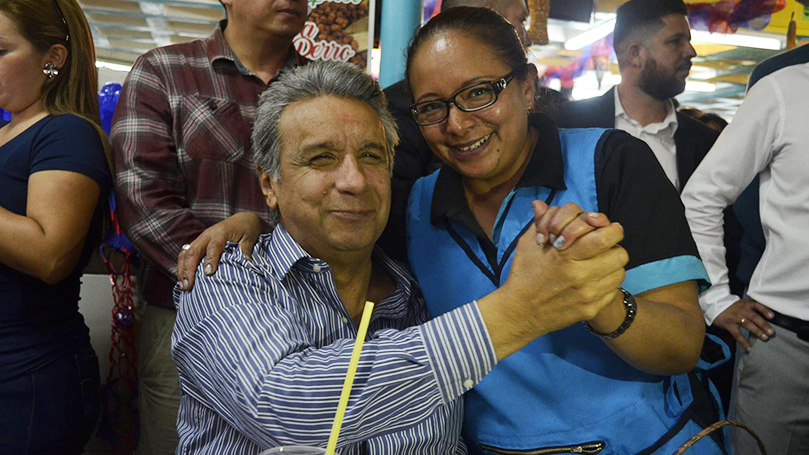 Ecuador:  Communist Party Calls for Unity Pact in Runoff Elections
The Communist Party of Ecuador is calling for a "unity pact" of progressive and people's parties and organizations in the lead up to the runoff election for president. They are calling it a "democratic pact for life and for respect for differences". Outgoing President Rafael Correa, of the Alaniza País party, which the Communist Party supports, is not running for re-election. He is replaced on the Alianza País ticket by former Vice President Lenin Moreno.  In the first round of the elections, held on February 19, Moreno fell just short of the vote he needed to avoid a runoff on April 2.  On that date he will square off against conservative banker Guillermo Lasso.  The call by the Communist Party for a united vote in support of Moreno is in part motivated that some nominally left sectors are not going to support Moreno
Turkey: Communists warn of potential new purges
The Communist Party of Turkey is warning of new potential repressive purges of oppositionists by the government of President Erdogan.
This time, the danger arises from proposed changes to the rules governing civil servants. A new performance evaluation system is being set up, whereby supervisors will grade all people below them in the government on a four grade basis, with the criteria being "business knowledge, sense of responsibility, work habits and observance of disciplinary rules". According to a report in the party newspaper "Sol", people who are given the higher grades will be prioritized for bonuses and foreign travel, whereas people who receive the lowest grade will be fired.
The context of worry about how this new evaluation system could be abused by the power structure is twofold.  In the first place, an abortive military coup last year has been followed by a massive purge of government employees, both civil and military, as well as 330 academics. Also, the Erdogan government is promoting a referendum item to give the president even more power than he now holds, and many organizations, including the Communist Party, have been agitating against this measure.
Poland: Persecution of Communists continues
The Communist Party of Poland warns that a new effort is being made by the right-wing government to prosecute the party, its journal Brzask, and members of the editorial collective for illegally propagating communist ideas and "promoting a totalitarian regime".
The accusations, coming from the regional prosecutor of Katowice, are based on the claim that "referring to Marxist-Leninist ideology indicates a promotion of a totalitarian system".  The regional court in Dabrowa Gornicza had quashed previous prosecutorial efforts, on the grounds that the Communist Party and its publication are legal entities.  The Katowice prosecutor wants the accusations revived.
In danger of punishment are members of the Brzask editorial board, who could be fined or otherwise punished. One member of the original accused group, Marian Indelak, has since died.
Dominican Republic:  Fuerza de la Revolución Holds Party Congress
La Fuerza de la Revolución (Force of the Revolution), which is the Dominican Republic's communist party, held its Sixth Party Congress on Sunday February 26.  The Party Congress discussed the issues of the class struggle in the Dominican Republic, and reviewed the party's work since the Fifth Congress.  Weaknesses of the Dominican left were discussed and correctives proposed.
It was decided that 25 percent of the national leadership collective of the party should be chosen via regional assemblies.  A new leadership structure was elected, while Secretary General Juan Gomez was re-elected to his position.
Comments