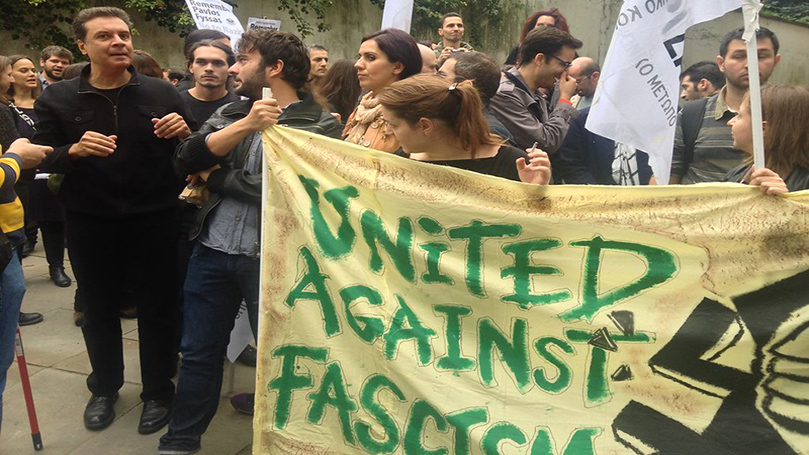 Members of a neo-fascist white supremacist Michigan militia group, storing assault weapons and bomb-making material, have been arrested for plotting to kidnap the governor of Michigan and launch attacks through the state and country.
Governor Gretchen Whitmer has been the target of such attacks, which Donald Trump helped to incite earlier with his "Liberate Michigan" tweet as armed groups demonstrated in the state capitol earlier this year.
This is the face of American fascism and an example of the neo-fascist groups and movements mobilizing with the support of reactionary governments in many countries.
Acts like this were part of the fascist movements in Italy and Germany — the murders of socialist deputy Matteotti in Italy before Mussolini established an open dictatorship  and German Jewish minister Rathenau in the Weimar Republic. Similar acts include CIA-supported kidnappings and assassinations in Latin America, Africa, and Asia.
This week in Greece, leaders of the "Golden Dawn" fascist party were convicted of carrying out murders similar to what the "Michigan Militia " group was planning.  A court in Greece ruled that the extreme-right Golden Dawn party is a criminal organization.  This neo-Nazi group had become Greece's third-largest party, and some members were found guilty of murdering a singer and attacks on Egyptian fishermen and left-wing activists.
These white supremacist militia groups are being incited in the U.S., directly by Trump today, as they were by Hitler and Mussolini in the past and by extreme-right  governments in Brazil and other countries. They must be disarmed, and their organizers and leaders must be held to account as the leaders of "Golden Dawn" fascist party have been.
Statement released by the International Department, CPUSA, Oct. 12, 2020.
Image: Manolis Mavrantonakis (CC BY-NC-SA 2.0).

Comments