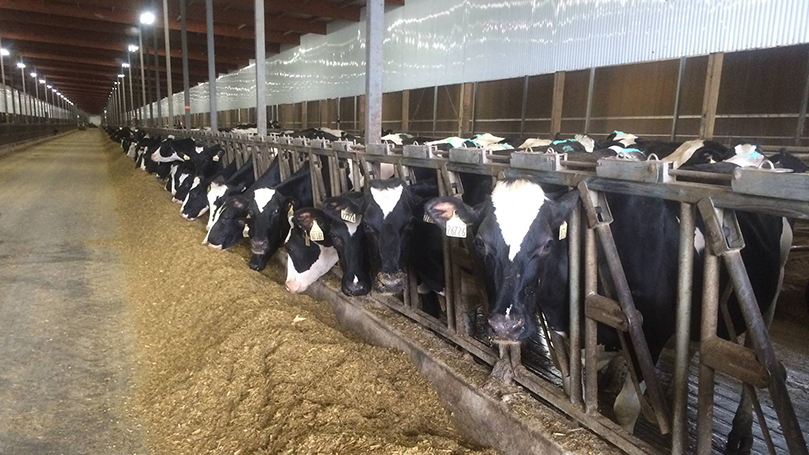 The struggle of the American farmer has done nothing but grow more difficult and complex since the days of Reagan, and no one knows that better than Marge Townsend. Marge is a 92-year-old comrade from Ashtabula County, Ohio, and we had the privilege to have a conversation with her recently about the state of farming and rural life in Ohio.
Having grown up in Columbus, Ohio, she moved around the East Coast, eventually settling back in Ohio in the Cleveland area. Once there she became an active member of the antiwar movement during the Vietnam War, and she joined the Communist Party USA about 10 years ago. She and her husband then decided to buy a farm and move to rural Ashtabula County. Once there she couldn't quell her activist spirit. She joined the Rural Coalition, the Family Farmers Coalition, and the Farmers Union. Her daughter to this day carries the torch and is still active in these self-same organizations.
One of the biggest issues facing rural Ohioans is hydraulic fracturing, also known as fracking. Northeastern Ohio lies within the Utica Shale Play, and thus has prospectors buying mineral rights and disrupting the lives of the people there. There are 17 active injection wells in Ashtabula County as of 2019. Marge was an early supporter of Ashtabula County Water Watch, an organization working to end fracking and other environmentally damaging practices in the county. The group staged protests at injection well sites and attempted to educate the local populace about the dangers inherent in the practice. Beyond the environmental impacts there are social and economic impacts as well. The temptation to sell out one's mineral rights is a real one, as most farmers are in debt. However, having done so can impact not only your life but also the lives of all those living around you.
First and foremost among Marge's concerns these days is confined animal feeding operations, or CAFOs. A CAFO is exactly what it sounds like: a large number of animals in a small space. These operations have unfair advantages over traditional livestock farming, including no space required for grazing, and tax subsidies. CAFOs can't survive without taxpayer subsidies. They receive many subsidies, such as Environmental Quality Incentives Program grants through the Farm Bill, Development Right Agreements, tax abatements, grants, bonds, and even economic development funds for roads.
The CAFO has serious environmental impacts as well. The gasses released from stored wastes and barn ventilation can include hydrogen sulfide, ammonia, and methane. These wastes are often then used as fertilizer and heavily over applied, leading to runoff and water table pollution as well. Yet another problematic and disturbing effect of the CAFO is the state in which the animals are held. There is often little to no space for the animals to move around. They spend their time on concrete slabs, often in their own excrement.
To make things more problematic, workers in these operations are routinely overworked and underpaid. The whole scheme rides on the backs of exploited undocumented immigrants — a far departure from the small family farm of the past, and a threat to traditional farmers like Marge.
The failed trade policies of the Trump administration have done nothing but worsen the situation for America's farmers. After having been incentivized for years to produce soybeans and corn, many farmers find no market for their crops. There is an enormous surplus of these products globally, showing that it is unrealistic to think we can export our way out of rural financial decay. With around 60% of these products previously having been exported to China, Trump's reckless trade war has dried that market up.
We have also in the last four years walked back any progress in the normalization of relation with Cuba. Both the Farmers Union and even the Farm Bureau support the end to the embargo, as it closes another local market for American crops, livestock, and textiles. At an annual import rate of $2 billion, it would greatly behoove us to actively work towards this goal. Marge traveled to Cuba earlier in life and marveled at the ingenuity of the people there. Being unable to import fertilizer during their special period in the 1990s, they researched and used organic techniques. Having equitable trade with the global market is better for the American farmer, not worse.
Among the things we discussed, the conversation kept coming back to one thing: planning. Up until the Reagan era, the federal government provided support for farmers to keep supply and demand at an equitable level. Since those times, the government has moved to incentivizing certain crops, namely corn and soy, to extract the most capital from hard-working farmers. This has led to an unsustainable system that does not provide a living wage for farmers, nor does it add to the food system. Of all industries, agriculture would benefit most from economic planning. Having a strong plan and quota system would mean better prices for farmers, and better quality, more accessible food for consumers. This would also stem the trend towards farm consolidation. With a diversity of crops being in demand, small-scale farming would again become more sustainable. Organization and planning would also help strengthen regional food systems, reducing the need for shipping long distances and the environmental impact it brings.
In the end, all of the problems the modern American farmer is facing stem from unchecked, laissez-faire capitalism. We need to find a way to reach these rural voters and help them to see how they, of all people, are voting against their own interests. Perhaps we just need to find and promote more people like Marge, who, after 45 years on the farm, is still farming with principles.
Image:  CAFO Watchers, Facebook.
Comments