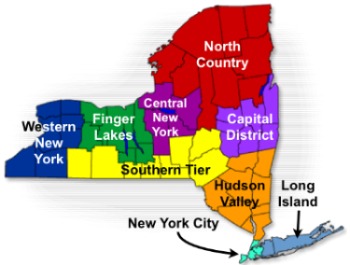 Over 200 New Yorkers, young and old, from all walks of life have joined the Communist Party and Young Communist League over the Internet in the last 2 years. They have joined because they care deeply about where this country is headed. They are disgusted by Wall Street greed and the hatred being spewed forth by the tea partiers and their rabid right-wing cohorts.
They are part of the growing numbers who are attracted to a socialist future and want to fight for it.
But with so many new members here and around the country, the party has a huge challenge: to communicate with and involve everyone in building this movement, in getting active to defeat the right wing danger, and to fight for jobs and a better life for all.
From Sept. 10-24 the CPUSA is embarking on an exciting project in New York State. Veteran party members will visit and speak with every new member possible and all who are interested in learning more or are who considering joining. We want to hear your ideas and concerns.
The project includes a four city upstate tour in Albany, Syracuse, Rochester and Buffalo and meetings in Mid-Hudson and on Long Island. Individual, group and borough meetings are being organized in New York City.
And we'll celebrate the completion of the project with an open house reception at the national offices at 235 W 23rd St. in Manhattan on Sept. 24 from 3-5 pm.
Of course, you don't have to wait for us to contact you. If you're ready to meet, call Esther Moroze at (646) 556-7404 or (646) 556-7403.
Photo: New York State regions. (Wikimedia/CC)
Comments