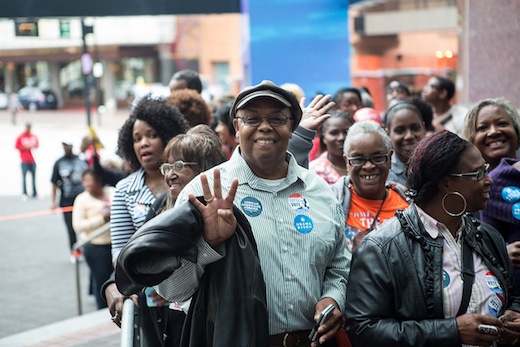 The presidential debates are over. While the differences of the two major candidates on most issues are stark, where do the candidates stand on the issues faced by African Americans today?
What are the stakes in the presidential election for the African American people? How will the elections impact on the fight for full equality in this country? Can the strategy of racism and divide and conquer be defeated? If so, how?
Join us in a conversation with Jarvis Tyner, CPUSA executive vice chair, who will address these questions and more, as well as take questions from participants.
Phone conference presentation
African American equality & the 2012 election
Tuesday, October 30
8 p.m. Eastern, 7 p.m. Central, 6 p.m. Mountain, 5 p.m. Pacific
Call (605) 475-4850
Dial access code 1053538# at the prompt
(Long distance rates may apply)
Photo: (CC)
Comments