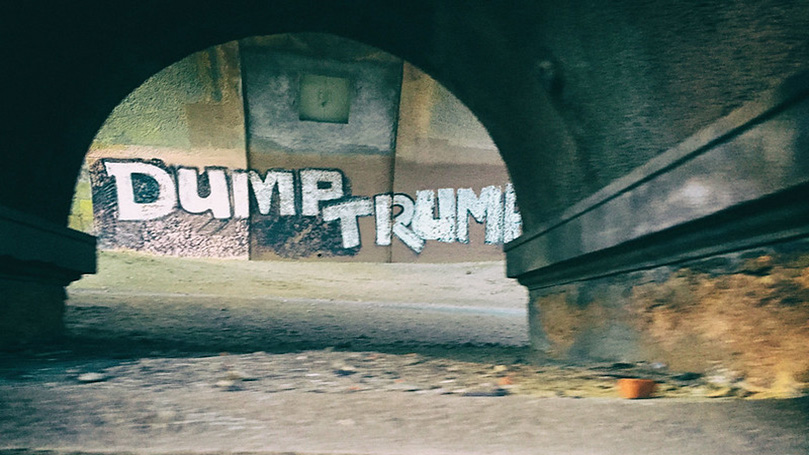 There are two big reasons this election is so extremely volatile and complex.
First is the overarching imperative to defeat Trump and Trumpite/Republican control of the Senate and state houses. All democratic rights are on the ballot in 2020.
Second is the impact of the decay of capitalism on people's lives, from the extreme and racist wealth gap to the climate crisis and the uncertainty for youth that they will have a future to grow up in, a place to live in, or a decent job.
We should view the election from a working-class perspective, not simply as a horse race.
In the early Democratic primaries, Bernie Sanders won in Iowa, New Hampshire, and Nevada. He warned that Wall Street, the health insurance companies, and the political establishment were nervous. Corporate media exerted their influence by repeating that Bernie is not electable and will cost the down-ballot ticket.
For those in the Democratic Party who wanted to stop Bernie, the question was, who could be a viable contender that Democrats could coalesce around?
Following his win in South Carolina, Biden became the answer, and immediately before Super Tuesday Amy Klobuchar and Pete Buttigieg suspended their campaigns and endorsed Biden. Klobuchar's staff pulled out the vote for Biden in her home state of Minnesota. Biden carried 10 of 14 states on Super Tuesday. Since then, a large number of Democratic Party leaders have endorsed Biden.
On Super Tuesday Bernie Sanders carried four states, including delegate-rich California. Shortly after, Elizabeth Warren dropped out, opening a discussion about the need to ensure diversity of women and people of color at all levels of leadership.
Sanders emphasizes that he and Biden agree that whoever wins the nomination, the other will give full support.
Let us not forget, and be attentive to the fact, that on the Republican side, there was a record turnout on Super Tuesday. Republicans are consolidating around Trump and his divisive crusade.
So how in these conditions do we contribute to broadening the coalition and building the multi-racial, multi-generational unity that will defeat Trump and also build the momentum for a people's agenda going forward?
The large vote for Biden by many middle-aged and older Black voters in South Carolina reflected a judgment that as Obama's vice president Biden would be the most able to defeat Trump and his heightened racist attacks. At the same time, the same voters expressed support for the more advanced positions of Sanders like Medicare for All and free college tuition, showing the complexities of this election and the ongoing struggle.
The Culinary Worker Union members of Las Vegas also reflected the complexities of this election. They did not agree with their leadership that Medicare for All would undermine the health care they have negotiated, and they voted in majority for Bernie Sanders. One worker said she appreciates her health care, but what about her family, her friends, and her community who don't have that? She wanted to be part of the multi-racial movement being built around Sanders' campaign.
Across the country the Latino vote is playing an increased role, starting with the work done in Iowa.
Unions are focused on defeating Trump and Trumpism. Before Super Tuesday there were few endorsements, but many unions held candidate forums with those running for president in order to place issues of union and worker rights front and center.
The movement-building aspect of Sanders' campaign goes far beyond the effort to defeat Trump.
We can't underestimate how significant it is to have a presidential candidate that speaks of his campaign as a "multi-racial, multi-generational, working-class movement." This growing movement makes a significant contribution to building working-class consciousness.
The movement-building aspect of Sanders' campaign goes far beyond the effort to defeat Trump. It has inspired many young people and organizations. It inspired a powerful endorsement by civil rights leader Rev. Jesse Jackson, building on the Rainbow Coalition that was the foundation of his 1984 and 1988 presidential campaigns.
One big question we can contribute to is increasing the youth turnout, which so far is not as large as had been hoped, and is critical to the outcome. The youth turnout does not yet match the turnout and excitement expressed at rallies. Hopefully in future state primaries there will be more outreach that brings success. No matter who the nominee is, the argument has to be made to young voters and all voters that the danger of fascism requires that every vote be cast.
Michigan is coming up next. Former UAW President Bob King, who has endorsed Sanders, is reaching out to auto workers with a focus on jobs. In addition to several rallies, Sanders hosted a large town hall in Flint on racial and social justice and on establishing an ongoing movement.
The organizing that is taking place goes far beyond this election cycle. A movement is coming forward with the vision of transforming our country to one with priorities for the many, not the few.
The number one task to defeat Trumpites is intertwined with the second task of transforming our country and electing pro-working-class candidates at all levels.
Neither can be done by any one section of the people alone. Both require a broad and inclusive movement that can deliver an extraordinary and massive voter turnout this November.
The challenge before us is how we can work to build—in a unifying way and not divisive—a massive voter turnout in November around the Democratic nominee, along with the strongest support for the most progressive working-class policies that go far beyond the election.
A couple of other points:
Red baiting. The media pundits have used a number of red-baiting tactics. So far they have not had the same impact as in the past because objective conditions are leading to changing attitudes.
The media uses "democratic socialist" as a scare word. In a January poll, 75% of Democrats said they have no problem with that label. In exit polls in California and Texas on Super Tuesday, socialism was viewed favorably by 57% of the voters, while capitalism was viewed favorably by only around 40%. This is an indication of the "socialist moment" to which we are responding.
The media dismisses Bernie Sanders' program as "radical" and unrealistic. A number of elected officials and other leaders are stepping up to take that on. I think it was Rep. Chuy Garcia at the rally in Texas who said that health care for all is not radical, it's right on time. At the rally in Minnesota, Rep. Ilhan Omar said that if health care for all is radical, then sign me up.
Biden's formulation that people don't want "revolution," they want "results" is unfortunate. A political revolution and results for the people are not contradictory. A political revolution could produce big results.
We know that as the campaign continues and if Bernie gains support, the red baiting will intensify. We have to be prepared to help answer and to get others to answer as well. The bottom line is that red baiting is a break in the unity needed to defeat Trump and to win better living conditions for the people.
Interest in socialism and support for Bernie, as well as Warren, present many new possibilities to win social gains and to win members for our Party. We have to figure out how to meet the challenge.
Voter Suppression. Voter suppression targeted at Black, Latino, Native, Asian Pacific, youth voters, and poor communities is happening already. Voter suppression tactics like closing polling places, requiring IDs, and cross-checking registration data enabled Trump to win Wisconsin, Michigan, and Pennsylvania in 2016. Those tactics are like the poll taxes that were fought against so valiantly, underscoring the urgency of expanding the Voting Rights Act.
In the Texas primary, robocalls were reported that instructed voters to cast their ballot on Wednesday—the day after election day. A complaint has been filed by the voter protection project of the Lawyers' Committee on Civil Rights. These tactics especially hurt and turn off young voters.
Stacey Abrams' Fair Fight is organizing a strong fight-back in 18 battleground states, many where we can ally with: Alabama, Arizona, Florida, Iowa, Georgia, Maine, Michigan, Minnesota, Mississippi, Nevada, New Hampshire, North Carolina, Ohio, Pennsylvania, South Carolina, Texas, Virginia, and Wisconsin.
Political Action Commission: The commission is working to develop materials and projects that can build our Party and contribute to building unity and voter turnout.
A brochure on the need for unity to defeat Trump and win a people's agenda is now being drafted. A delegation is proposed to be in Milwaukee for the many activities, workshops, and marches surrounding the Democratic National Convention (DNC). We plan to have a special print edition of the People's World and the Unity brochure to reach out to activists from across the country and to have exchange of ideas.
We should consider if it is possible for our Party to have a summer project in Wisconsin leading up to the DNC involving some young comrades from around the country with the goal of strengthening our local Wisconsin organizing by working with labor and others on voter outreach and registration or other local projects. This would be a good experience and could make a positive contribution to defeat Trump and build CPUSA and the People's World.
The commission is also working with each district, and especially in the presidential and senatorial battlegrounds, in reference to the local and national prioritized races they have identified. The goal is to continue the wave of women and people of color candidates that swept the country in 2018 and 2019, and to develop new contacts and allies.
Our policy of not endorsing any candidates other than our own should not be misunderstood. We do not want to sit on the sidelines. We should be immersed in this fight, from voter registration, to voter engagement, organizing on issues, and turnout. The Dump Trump pledge cards were meant to be a vehicle for that.
This is the fight of our lives.
We should be in the election work of our unions putting forward local candidates, and with organizations like Our Revolution, Sunrise, and the Poor People's Campaign, or many others according to what's happening in each locale.
We want to be where the people are who are determined to mobilize. We want to be able to speak to people, especially young people who are fed up with the system. We want to speak about unity to defeat Trump and also to speak to their frustrations and militancy and be with them in their efforts to build a movement for transformative change and offer the Communist Party as a vehicle for lasting systemic change.
This is the fight of our lives. We need to use all our creativity, dialectics, and strategy and tactics. We need to share our experiences so we can build on them as we go forward for a better world.
Editor's note: This report was given at the CPUSA National Board meeting on March 4, 2020.
Image: Mike Maguire, Creative Commons (BY 2.0).
Comments