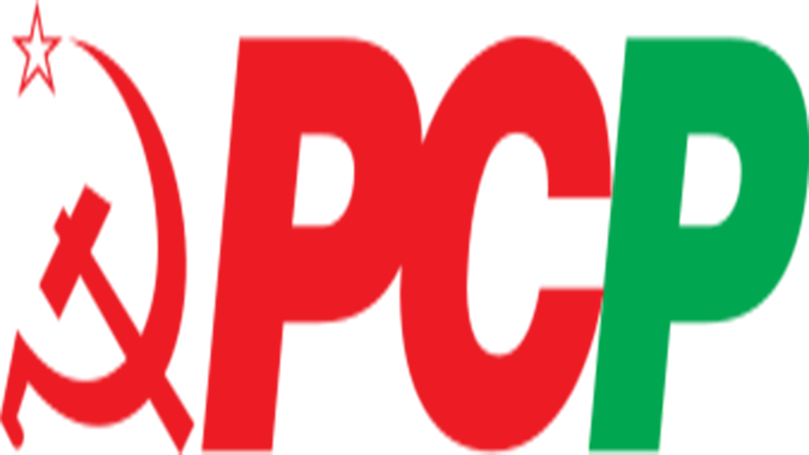 To the Communist Party of the United States of America
Dear comrades,
The Portuguese Communist Party condemns criminal acts such as the murder of George Floyd, and expresses its vehement repudiation of the violent repression and attempted criminalization of all those who, with major popular mobilizations, fight against injustice in the USA.
The PCP has followed with concern the evolution of your country's situation, impacted by the Covid-19 epidemic outbreak and by the Trump Administration's inadequate measures which have worsened the social and economic consequences of that outbreak.
This situation has exposed capitalism's nature and the social scourges for which it is responsible, including the enormous inequality and injustice which characterize the USA's social situation—with the lack of medical care and poverty—which are the result of the policies of successive US Administrations.
We follow with equal concern the brutal class offensive which, under the pretext of the epidemic, has been unleashed against the US workers, namely, with the loss of tens of millions of jobs in a few weeks, at the same time that big finance capital is rewarded with billions of dollars in publicly funded assistance.
The Portuguese Communist Party conveys to the Communist Party of the United States of America and, through you, to the workers and people of the USA, its solidarity with your struggle for social equality and justice, for the right to health care, for the right to jobs with rights, for the right to social security, against racism and the policies of exploitation and aggression of the Trump Administration.
International Department, Portuguese Communist Party
Ao Partido Comunista dos Estados Unidos da América
Caros camaradas,
O Partido Comunista Português condena actos criminosos, como o assassinato de George Floyd, e expressa a sua mais veemente repulsa pela violenta repressão e tentativa de criminalização dos que, dando expressão a grandes mobilizações populares, resistem perante a injustiça nos EUA.
O PCP tem acompanhado com preocupação a evolução da situação no vosso país, atingido pelo surto epidémico da Covid-19 e pelas inadequadas medidas da Administração Trump que agravaram o alcance das consequências sociais e económicas do surto.
Uma situação que veio expor a natureza do capitalismo e os flagelos sociais pelo qual é responsável, incluindo as enormes desigualdades e injustiças que marcam a realidade social dos EUA – como a falta de acesso a assistência médica ou a pobreza – que são consequência das políticas de sucessivas administrações norte-americanas.
Acompanhamos com igual preocupação a brutal ofensiva de classe que, a pretexto da epidemia, se abate sobre os trabalhadores dos EUA, nomeadamente com a perda de dezenas de milhões de empregos em poucas semanas, ao mesmo tempo que são atribuídos ao grande capital financeiro milhares de milhões de dólares em apoios com fundos públicos.
O Partido Comunista Português expressa ao Partido Comunista dos Estados Unidos da América, e por vosso intermédio, aos trabalhadores e ao povo dos EUA, a solidariedade para com a vossa luta pela justiça e igualdade social, pelo direito à saúde, pelo direito ao emprego com direitos, pelo direito à segurança social, contra o racismo e a política de exploração e agressão da Administração Trump.
A Secção Internacional do Partido Comunista Português