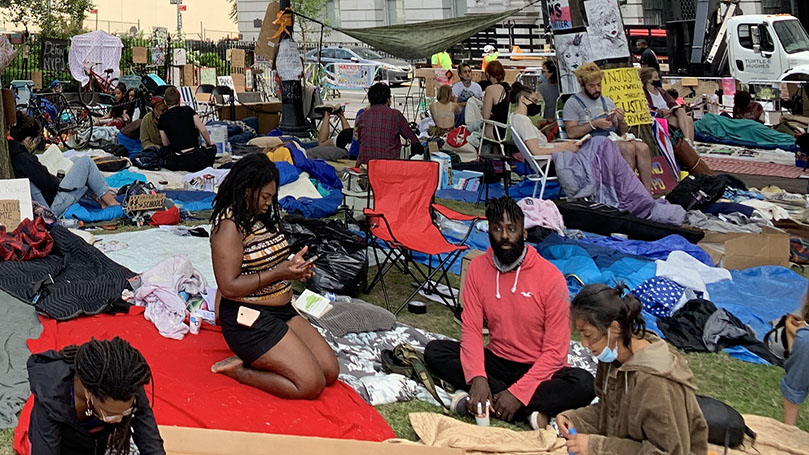 Exactly one month after the murder of George Floyd in Minneapolis, protesters in New York City have shifted their tactics from daily marches across the city to an occupation of the space outside City Hall in Manhattan (City Hall Park) until the City Council votes on the budget on Tuesday, June 30. If passed, the New York Police Department's budget could be cut by one sixth: $1 billion dollars of the $6 billion it is granted.
The "Occupy City Hall Park" is almost like déjà vu when remembering the Occupy Wall Street movement which began nearly a decade ago. On the grassy grounds of this public space, protesters lay out sleeping bags, set up umbrellas, lay out in the sun, plant personal gardens, and sing along with the entertainers who support the ongoing peaceful uprising which is shaking this country's very foundation.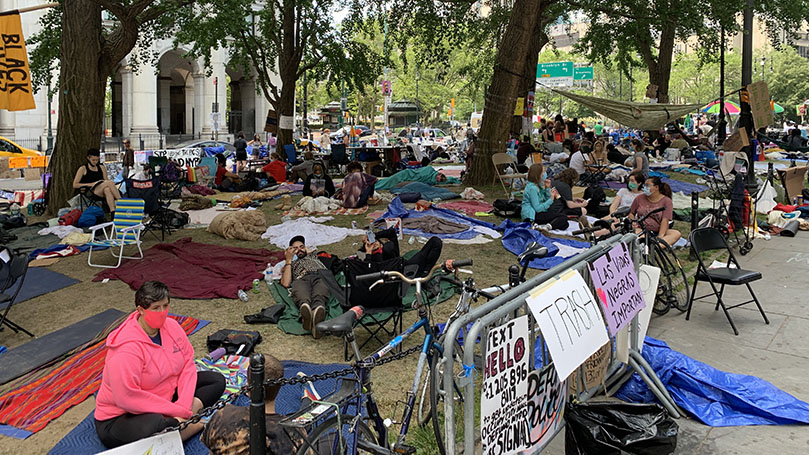 Progressive churches and other grassroots organizing groups hand out hand sanitizer, masks, gloves, water, and coffee. Mothers of lesser-known victims of police violence attend the gathering to share their experiences, in addition to young Black trans women who have also found themselves to be a special target of police brutality.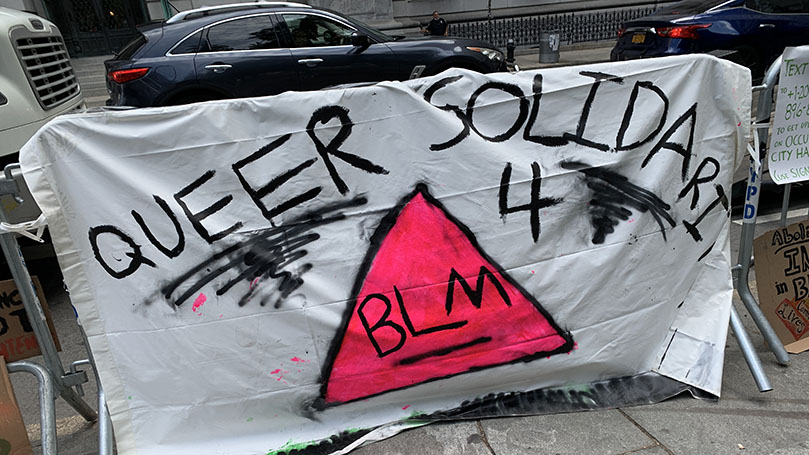 One unnamed protestor told People's World, "We will be here until the budget vote and beyond if necessary. How many more George Floyds do we need to see murdered before it happens to our own children, friends, neighbors, or even ourselves? Enough is enough." When asked about the November elections, another activist said, "How could this uprising not have an effect on Trump's presidency? But in November, these angry and frustrated people will be voting for safety and stability, not necessarily for personalities or political parties."
Members of the New York State Communist Party and its Young Communist League Organizing Committee, accompanied by CPUSA co-chairman Joe Sims, showed up yesterday to express solidarity with the protestors, and many plan to occupy the space day and night, alongside the wider movement for a racist-free society.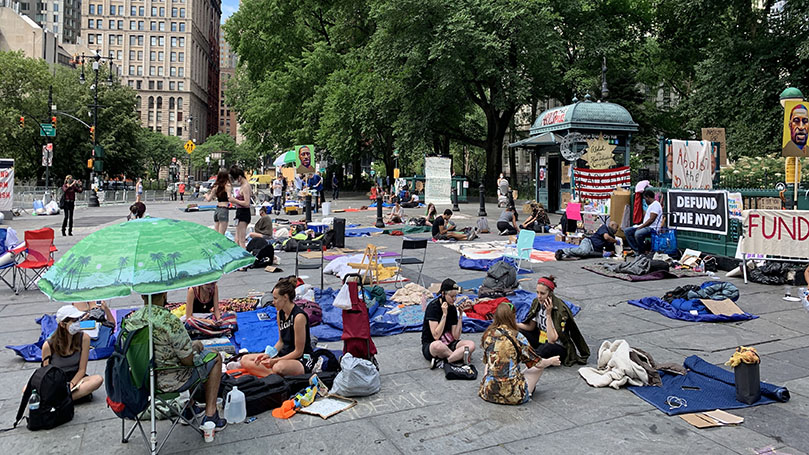 This change of tactics is not a complete halt to marching. In fact, marches around the city often start in a different park or town square with the goal of marching across the nearby Brooklyn Bridge and arriving at City Hall Park's occupied space. A special march is being organized by the NYC Fight ForOur Lives Coalition, Parents Supporting Parents NYC Inc., DSA Afrosocialists and Socialists of Color Caucus, Progressive Doctors, the CPUSA, and other groups for Monday, the day before the budget vote.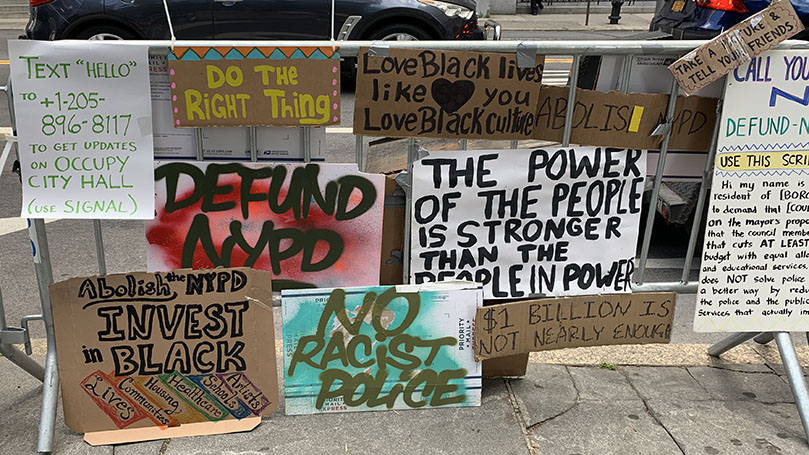 The demands for Tuesday, apart from defunding the NYPD by at least $1 billion dollars, are simple, but many: remove all cops from schools, demilitarize communities, invest in community governance, provide safe and affordable housing, repeal laws criminalizing survival, free people from prisons and jails, and fully invest in care and not cops.
We will continue marching until we see transformative change. No Trump, no KKK, no racist USA!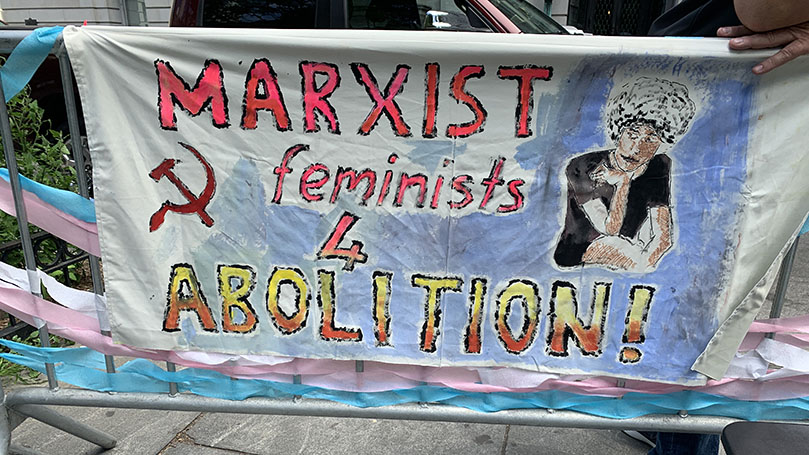 Images: Maicol David Lynch.
Comments