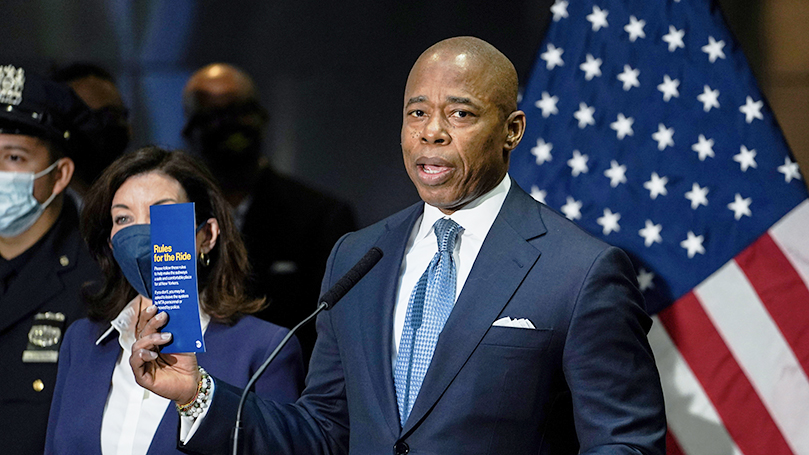 On November 28th, 2022, Eric Adams and his administration announced a plan from the NYS Office of Mental Health (OMH) entitled Interpretative Guidance for the Involuntary and Custodial Transportation of Individuals for Emergency Assessments and for Emergency and Involuntary Inpatient Psychiatric Admissions.
This plan, viewed by the administration as a non-punitive measure, allows police to "Take into custody, for the purpose of a psychiatric evaluation, an individual who appears to be mentally ill and is conducting themselves in a manner likely to result in serious harm to self or others." It "authorizes the removal of a person who appears to be mentally ill and displays an inability to meet basic living needs, even when no recent dangerous act has been observed."
The NY District of the Communist Party USA strongly opposes this announcement by the Adams' administration and views this plan as an overall attack on all working class and vulnerable New Yorkers.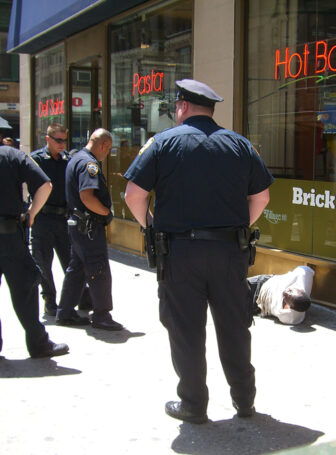 Instead of funding health programs that provide care for mental illness, Adams has continued to enact policies that use aggressive and punitive measures to avoid the main issue of providing mental health services. He justifies this increase in police based on overstated and opportunistic reporting about increases in crime. This decision gives the green light to further provocative interventions by the NYPD, while aggravating existing trauma and criminalizing those experiencing extreme poverty and mental health crises.
The policy calls to mind Eric Adams' earlier "Subway Safety Plan," announced in February, that called for an aggressive adherence to MTA rules and regulations. According to the Plan, these rules include: "The prohibition of lying down, sleeping, or outstretching in a way that takes up more than one seat per passenger or interferes with fellow passengers, creating an unsanitary environment by spitting, littering, and more, exhibiting aggressive behavior towards other passengers, using the subway system for any purpose other than transportation and smoking or open drug use."
Its basis in the alleged crime wave—trumpeted by the big business press immediately following enormous Black Lives Matter protests calling for police reform in the summer of 2020, and resulting bail reforms—is also similar to past justification for the "Broken Window" policies of the 1990's. Those were implemented by Trumpite Rudy Giuliani, who came to power on the sails of a racist police riot, organized to defeat police reform measures supported by then-Mayor David Dinkins, NYC's first African-American Mayor.
Crime is a symptom of poverty, and mental illness is a public health issue, often compounded by desperate circumstances. These are not the result of any person's or community's innate criminality or pathology, but of the capitalist system which prioritizes profits over people.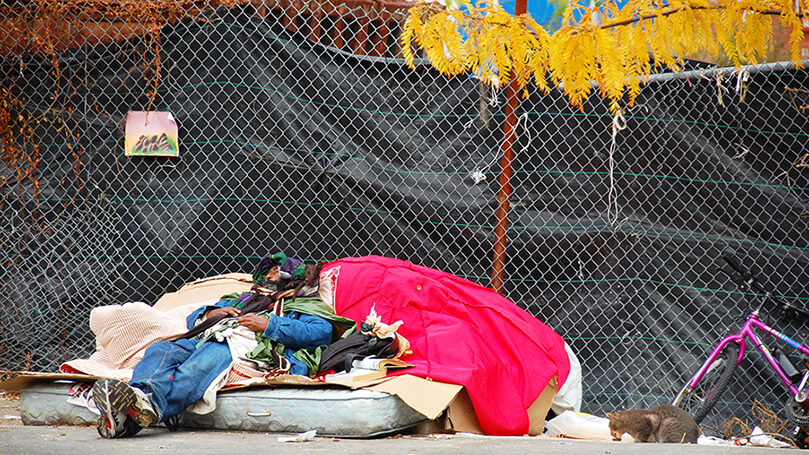 In order to uphold the Subway Safety Plan, similarly to this current policy, an additional 1,000 cops were added to the subway system. This has already created violent interactions between mentally ill individuals and the police, who have no mental health training, are armed, have a history of assuming the role of judge and executioner, and are often primed to respond to any hint of resistance with violent force.
There is a connection between police violence toward mentally ill people, heightened mental health diagnoses for Black individuals in the United States, and the overall violence enacted against Black people by the police. As Public Advocate Jumaane Williams said in his 2022 study, Improving New York City's Responses to Individuals in Mental Health Crisis, "The risk of being killed during a police incident is 16-times greater for individuals with untreated mental illness than for other civilians approached or stopped by officers. Black men and boys are more than 2.5 more likely than white men and boys to die during an encounter with police. … Nationally, African Americans are 20 percent more likely than any other Americans to experience serious mental health problems."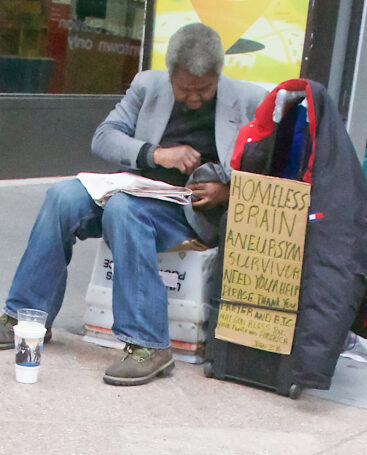 In 2015, Mayor de Blasio introduced the Crisis Intervention Team (CIT) in order to train police to properly care for individuals in mental health crises. However, this training program has not been applied fully. Well below half of all police officers in the city have not received training. In September of 2020, the NYPD stopped the training, leaving thousands without getting trained. Although it has been reinstated, there are still major gaps in officer training. Additionally, when a 911 call comes in regarding a mental health crisis, the police will not automatically send a trained CIT trained officer, leading to many untrained officers arriving at the scene. In the past three years, at least 15 individuals in mental health crises were shot and killed by NYPD officers.
Adams continues to say that a way to prevent homelessness for the mentally ill is to provide more psychiatric beds and an overall infrastructure of mental health care. But Governor Hochul and Mayor Adams' solution is to add a mere 50 impatient beds. According to Coalition for the Homeless, there are over 3,400 people living in the streets and subways in January. More than 104,000 children are currently homeless in NYC and not just in shelters—5,500 are living in cars, parks or abandoned buildings with their families. 50 impatient beds are a drop in the ocean. This calls back to when his administration destroyed homeless individuals' encampments, while simultaneously promising to provide 500 beds. Hundreds of persons were displaced, while only 80 beds were provided.
The majority of New Yorkers know what a real solution would look like in New York City: instead of the city continually criminalizing poverty, there needs to be a real investment in mental health care. Instead of investing more than $11 Billion on the police every year, we need to invest in social protection such as access to housing, healthcare, and adequate treatment which supports mental health and prevents homelessness for every person in NYC.
What is needed is political leadership that does not champion massive increases in NYPD funding at the expense of funding for human needs, public safety, or the need for a total overhaul of the racist criminal justice system, including Community Control of Police. For that, we need to build a powerful mass movement for jobs, justice, health care and housing that stands up to the continuing obstacles to achieving these: New York's real-estate industry, the NYPD, and Wall Street banks and corporations.
Images: "Subway Safety" by Metropolitan Transportation Authority (CC BY 2.0); how many cops does it take to arrest 1 homeless guy? by drazin (CC BY-NC 2.0); Homeless person, cat, and a painting. by rduta (CC BY 2.0); "Even the homeless have a tougher time in New York than in other parts of the country …" by Ed Yourdon (CC BY-NC-SA 2.0)
Comments