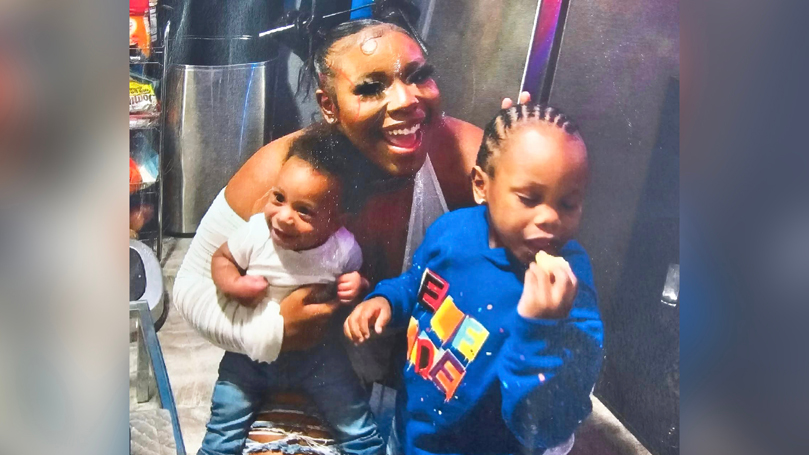 The Ohio District of the CPUSA stands with the family of Ta'Kiya Young in demanding accountability for her death. The 21-year-old mother of two, six months' pregnant with a baby daughter, was shot to death by police in a grocery store parking lot on August 24th.
Ms. Young was in her vehicle preparing to leave and two police officers were assisting another motorist when a Kroger employee emerged from the store and told the officers that Ms. Young had stolen alcohol. One police officer immediately accused her and demanded that she exit her car. She denied stealing anything, and started to steer her car out of the parking space when a second officer, identified later as Conner Grubb, shot Ms. Young through the windshield, killing her. In less than one minute, two little boys lost their mother and baby sister.
Official police accounts claimed that the police officer's life was in danger, but the body cam footage demonstrates clearly that Grubb violated Blendon Township use of force policy by not moving out of the way of a moving vehicle and by firing his weapon when there was no threat from the driver. Adding insult to cold-blooded murder, the police chief called the officer who killed Ms. Young a "victim of attempted vehicular assault," and invoked Marsy's Law to hide his identity. Marsy's Law was intended to protect the identity of crime victims, not murderers. By the way, police searched Ms. Young's car and apparently discovered no evidence of shoplifting.
The brutal slaying of Ms. Young is hardly an isolated incident in Columbus, Ohio, which has a higher-than-average rate of police killings, and where two-thirds of the victims of police violence are African American. We are still reeling from the slaying of Donovan Lewis who was shot to death in his own bed by an officer serving an arrest warrant in the middle of the night in August 2022. Sixteen-year-old Ma'Khia Briant was shot and killed in the street by officers responding to a report of a fight between her and another girl in April, 2021. And in December 2020, Casey Goodson Jr. was shot in the back and killed as he returned home with sandwiches for his family, which the officer claims to have mistaken for a weapon. The same month, police gunned down Andre Hill, who was emerging from his garage with a cell phone in his hand.
Conner Grubb is now on paid administrative leave from the police force. Like Ms. Young's family, the NAACP, and others, the Ohio District calls for his immediate dismissal, arrest and prosecution for the murder of Ta'Kiya Young. We close with a quote from Sean L. Walton, the attorney who has stood by more than one Columbus family facing this kind of senseless loss:
"As Ta'Kiya Young is laid to rest today, we ask the world to listen to, and learn from, her and her unborn daughter's story. To tell their stories. To find any and every way you can to advocate for them. To let everyone know that 'comply or die' is not the rule of law in this country, and we will do everything we can to make sure that the laws in this country protect all of us, but especially our most vulnerable. The power is with the people, and the people stand with Ta'Kiya Young and her family."
Images: Ta'Kiya Young with her children (Facebook)
Comments