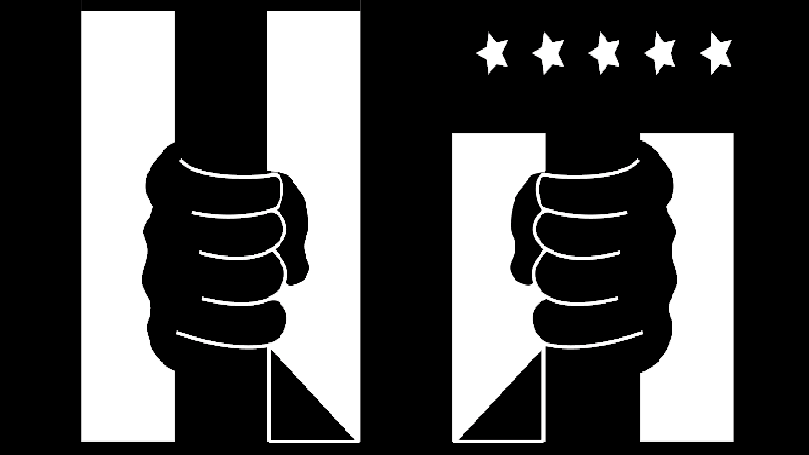 "NYPD kills on patrol! How are we going to stop them? Community control!" chanted the crowd following the direction of Jessica Schwartz, an organizer representing the New York Community Action Project.
The National Alliance Against Racism and Political Repression (NAARPR) called a "national day of protest" for Saturday, September 19, to demand an immediate stop to police crimes, a complete withdraw of federal troops, and community control of the police.
The Communist Party of New York along with the YCL organizing committee sent a contingent to the NAARPR's rally in Union Square where Tiana Mack, a representative of the CP Uptown Manhattan/Bronx club spoke stating, "Outsiders should not be allowed to come into our communities to terrorize African Americans on a daily basis. The daily violence perpetrated against Blacks has got to stop! It is a crime against humanity. The New Jim Crow must be dismantled." During and after the rally, YCLers handed out copies of Jarvis Tyner's Black Lives Matter pamphlet and collected signatures for the Get Out the Vote campaign and to bring back the $600 a week unemployment benefits.
Esteban Bassett-Nembhard, another member of the Uptown/Bronx club, welcomed the various coalition organizations present, which included Freedom Road Socialist Party, Students for a Democratic Society, and New York Community Action Project. "We may not agree on everything. Some of us here are communists, others are socialist, progressive or even pro-capitalist. But we are all here for one thing, and that's to take care of our communities. That starts with community control of the police," Nembhard stated.
Connecting police violence to the broader economic crisis this country is facing, Chris Butters addressed the crowd on behalf of the NY Committee to Organize the Unemployed at Union Square:  "On March 6 in 1930, the police took their knees off the necks of Black people in Harlem and came down here and violently attacked 100,000 hungry, homeless, and destitute unemployed workers at this very spot. Unemployment councils must soon run across the country."
The National Alliance Against Racism and Political Repression was originally founded in 1972 out of the Freedom for Angela Davis movement. The coalition was re-founded in November of 2019 and has called for monthly national days of protest ever since George Floyd was murdered earlier in the spring. To take action with the NAARPR, check out their website today.
Image: NAARPR
Comments