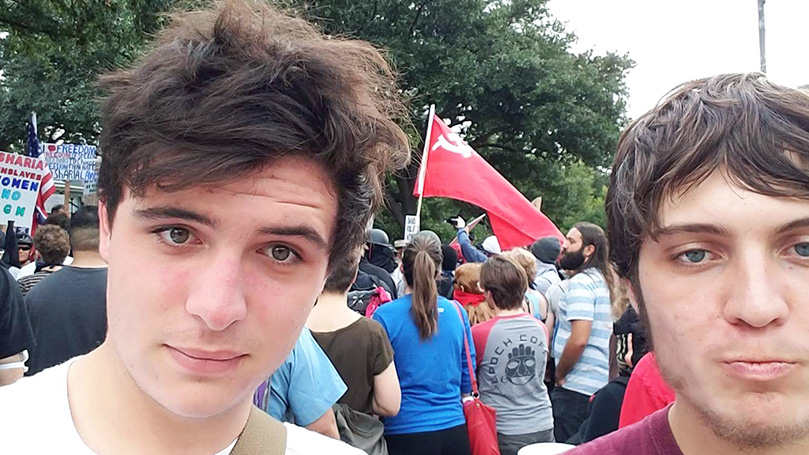 Since Trump got elected last November, the resistance movement in Texas has been thriving. One example is that the Communist Party of Texas is growing incredibly fast with a significant number of new members and clubs across the state! One of the new clubs is in the capitol city of Austin. Our club already has 8 members and is looking to expand and grow even more. The Facebook page for the Austin CP is the Communist Party of Travis County.
The Austin club was formed back in March of this year. Our three club leaders are Dion Gullion, Henry Brown, and David Durbin.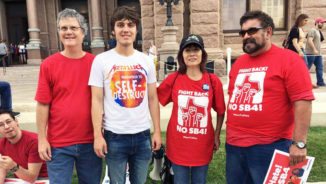 I joined The CPUSA last December because of my growing interest in Marxist philosophy, wanting to combat the Trump administration, and wanting to protect the civil rights of all working-class Americans.
We officially met two the statewide leaders of the CP, Bernard and Alvaro on April 1st. They made a presentation on the history of the Communist Party in Texas, and ways to expand the number of club members in Austin. Last month we started to work with the labor movement in Austin after we talked with the local chapter of Working America about how to expand the labor movement in Austin. We hope to get involved and fight on as much as possible!
Image: Dion Gullion.  Dion and David  with a couple DSA members at the Texas Capitol during a Fight Back against SB4 rally.
Comments