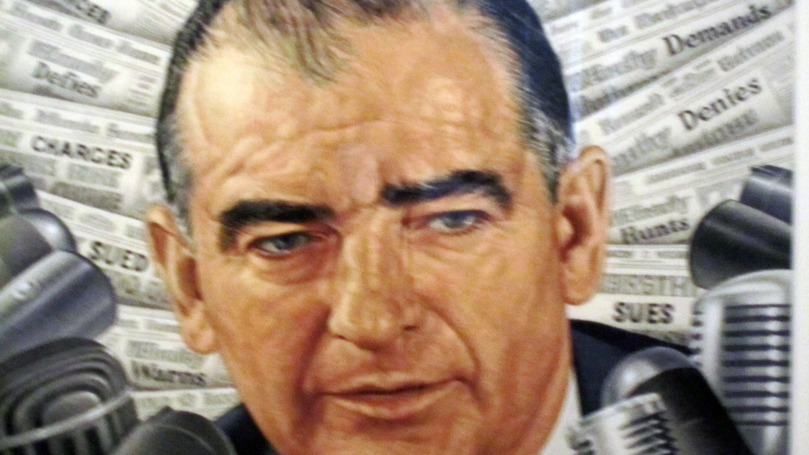 What was the Montgomery Riverfront brawl all about? The acceptance of Black, Brown and Asian leadership is an ongoing problem in all sections of society.
Big victory in Ohio! The GOP's anti-referendum referendum, set up to defeat a pro–abortion rights referendum in November, was crushed by an overwhelming "NO" vote. Despite aggressive red-baiting attacks, people voted for democracy. Did the MAGA right overstep again?
An article that appeared in the New York Times charged a number of U.S. organizations that oppose U.S. foreign policy with being agents of a foreign principle, namely, the Communist Party of China. Why is the liberal NYTimes trumpeting fascist talking points?
Mailbag: Dmitrov is dead! There are no progressive bourgeois demands! Is CPUSA for working-class internationalism or siding with bourgeois factions?
Image: Senator Joseph McCarthy at National Portrait Gallery by Billy Hathorn (CC0 1.0)
Comments