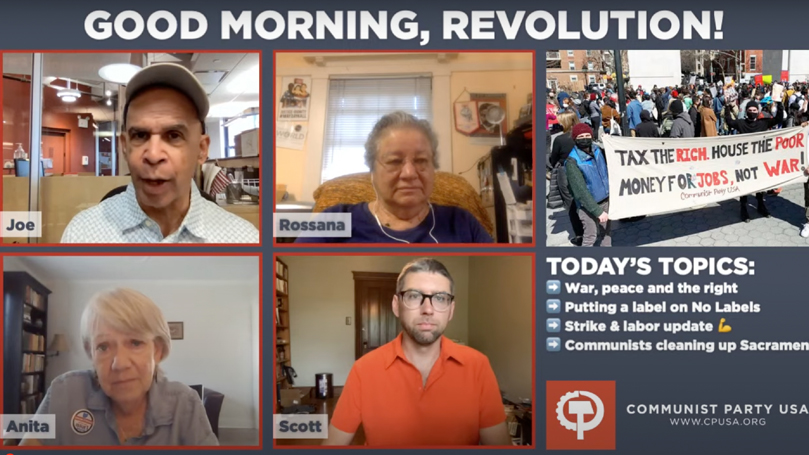 What's going on with extreme-right figures like Sen. Tuberville opposing war spending? Can right wingers be part of a popular front for peace?
An outfit called No Labels says they want to "put problem solving above politics," and are running candidates for the 2024 election. Is this likely to have a positive impact, or are they helping the extreme-right?
Hollywood actors on strike! What issues are driving the growing labor unrest and what impact will it have on the next election?
Mark your calendars for a labor town hall on Sunday, July 23rd at 8 PM Eastern / 7 PM Central / 5 PM Pacific. UPS recently walked out on negotiations with the Teamsters union, raising the potential for a strike. People's World and a panel of Teamsters will be answering the question, "How can we help the Teamsters tackle UPS?"
The CP club in Sacramento has taken on a public works project of its own by adopting a highway, and they have a sign to prove it! How can efforts like these help tackle the problem of anti-communism?
Image: CPUSA on YouTube
Comments